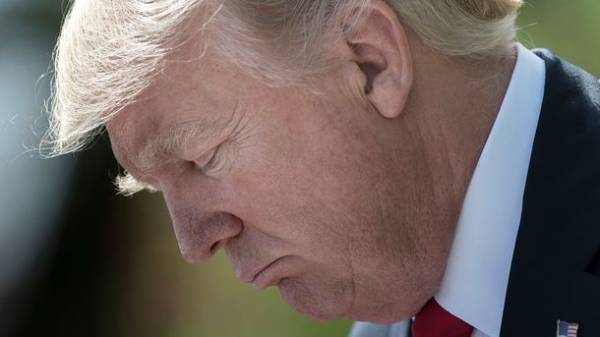 The President of the United States, Donald trump said a few members of Congress that it is considering military action against Syria in chemical attack in Idlib, the responsibility for which as consider in Washington, lies in Damascus. This is with reference to an informed source tells CNN.
According to the interlocutor of the channel, any decisions yet, but trump is discussing possible military action with defense Minister James Mattis. It is noted that the President in this matter relies on the opinion of the head of the Pentagon.
April 5, the us leader said that the chemical attack in Idlib changed his attitude toward Syrian President Bashar al-Assad. According to trump, these actions brought the conflict in the Republic to a new level. He also stressed that the incident cannot be ignored by the civilized world.
In Damascus deny his involvement in the incident with chemical weapons. The head of the Syrian foreign Minister Walid Muallem said that government troops never, under any circumstances, was not used in the country such weapons. The Russian leadership, in turn, urged not to make hasty conclusions about the culprits.
According to the world health organization, victims of a chemical attack in the town of Khan Shaykhun in Idlib province on 4 April were at least 70 people, including, as reported in UNICEF, 27 children. Hundreds of people were injured.
Comments
comments