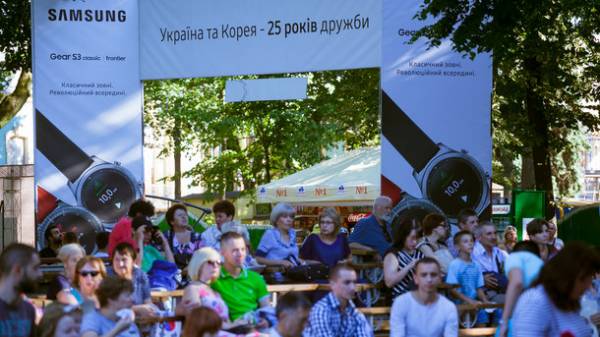 "Samsung Electronics Ukraine" announced the results of the social project "Samsung. Hope for children". The initiative took place from 24 to 30 July in the framework of the marathon Friendship Caravan of the Republic of Korea and Ukraine and was dedicated to the 25th anniversary of the establishment of diplomatic relations between Ukraine and Korea, as well as the upcoming XXIII Olympic Winter games in Korea. According to the results of the social project, the President of the company "Samsung Electronics Ukraine" Mr. Jay Sul Yu handed to the representative of Fund of assistance to children with cancer "CRAB" Larissa Lavrenyuk certificate for 200 000 hryvnia and 15 tablets.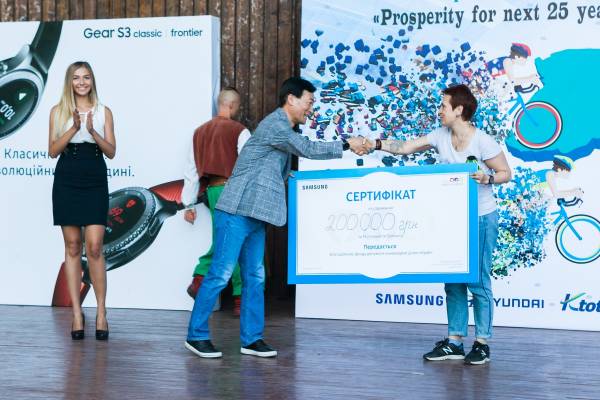 Money and tablets transferred to the Foundation "CRAB" for the Department of pediatric Oncology, National cancer Institute, where both are treated to 50 children of different ages. The average child's stay in the hospital from 6 months to 2 years. During this time, young patients lags behind the school program and after the treatment, they are psychologically difficult to return to normal life. Transferred by the company, the tablets will help to make training a continuous process.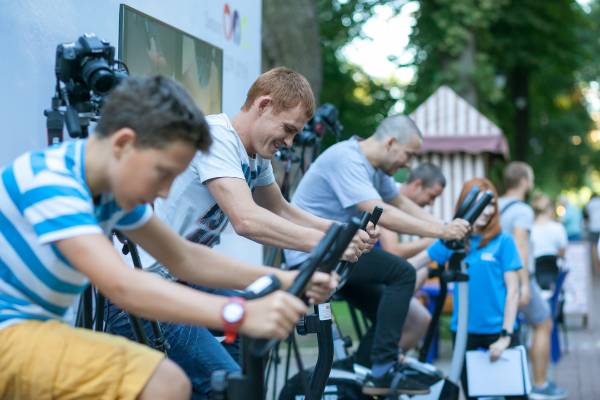 "The initiative, Samsung not only gives the possibility of obtaining the drugs – hope for timely treatment, but also allows you to attract a lot of people on charity. It shows that everyone can help and it can be interesting and useful for yourself. "Hope for children" is not only in the treatment. Samsung always promotes the idea of learning. In this project, we also think about this development," said Larissa Lavrenyuk.
The marathon started on July 24 in Kiev. 9 15 Ukrainian and Korean athletes started in the same square and went on a tour of Ukraine.
To support the project "Samsung. Hope for children" could be anyone. To participate you need to visit Samsung ilosone in the Central squares Kropiwnicki, Nikolaev, Odessa and Kiev and to try their hand at a mini-race for a minute. For every overcome 1000 meters on ilosone "Samsung Electronics Ukraine" earned UAH 1,000 to the Fund for children with cancer "CRAB".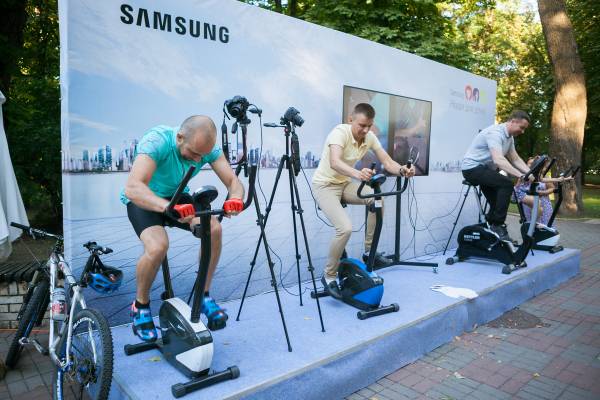 For the best results inspired prizes: the fastest participant received a branded mug as a reward for a record distance for a minute. In this case, each participant was handed a sticker with a unique number for the future draw of the smartwatch Samsung Gear S3.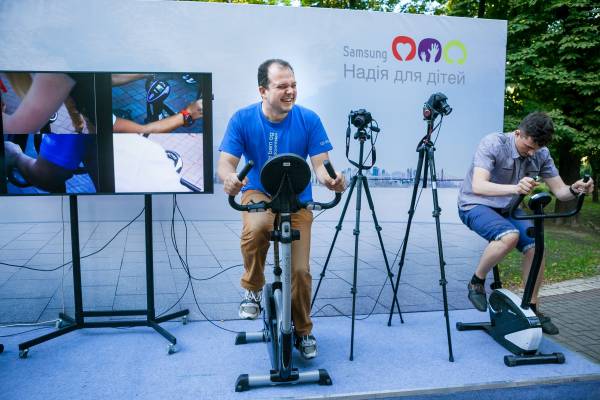 The final race was held on the summer stage in the capital's Mariinsky Park on July 30. The guests of the festival were the Ukrainian and Korean artists.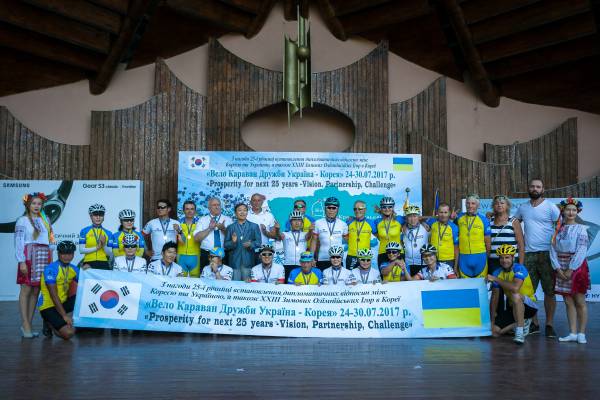 Comments
comments