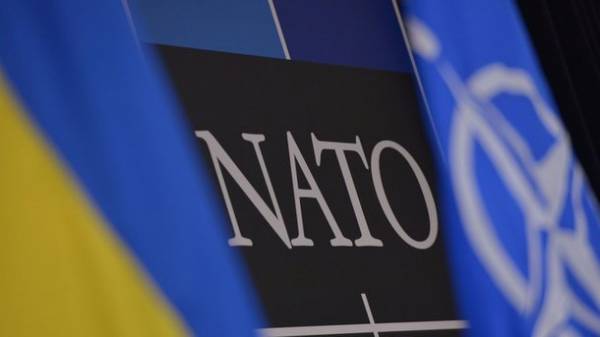 Ukraine can not join NATO, while at war with Russia, and the West is not going to war with Putin, so we should focus on improving the effectiveness of support for the Alliance. Told about it in interview "" the British expert in the field of political strategies and an expert on modern Russia James Sherr during the Kyiv security forum.
He noted that members of NATO will not accept Ukraine's accession into the Alliance until the war with Russia.
"Ukraine has no possibility to join NATO, while the ongoing conflict with Russia. There is no scenario in which 28 member countries may agree to guarantee the security of Ukraine as they ensured of Latvia, when there is a conflict and when Russia is opposed to this status. Such a political reality, Ukraine needs to accept it," said Sherr.
He gave advice that the Ukrainian authorities need to focus on improving the effectiveness of support for NATO, and not to ask for a lethal weapon.
"We are not talking about providing lethal weapons, I mean full support in the field of defense to increase the ability of the APU to conduct joint military maneuvers, which are a strong point of Russia. These are areas where practical assistance practical and political support – and this is what Ukraine needs the most. If in Ukraine will be these things and also if it will do what you need to do in their own interests inside the country, then I do not believe that Russia will be able to win," said the Briton.
However, he stressed that the NATO war against Russia for Ukraine is not intended.
"Ukraine is at war. We are not going to war with Russia. Even people, like me, believe and trust in 2014, what the strategy of the West should be in full support of Ukraine, in all ways except war. NATO is not at war against a nuclear superpower over Ukraine," – said Sherr.
We will remind, on April 8, President Petro Poroshenko signed a Decree "On approving the Annual national programme under the auspices of the Commission Ukraine – NATO in 2017". The program includes measures for reforms in all important spheres of the functioning of the state from the sector of security and defense to key socio-political and legal reforms, combating corruption and decentralization. The aim of these reforms is the approximation of Ukraine to NATO standards.
In turn, the Minister of defence of Ukraine Stepan Poltorak said that Ukraine covers Europe from the million-strong Russian army and it needed the support of the West in this.
Comments
comments