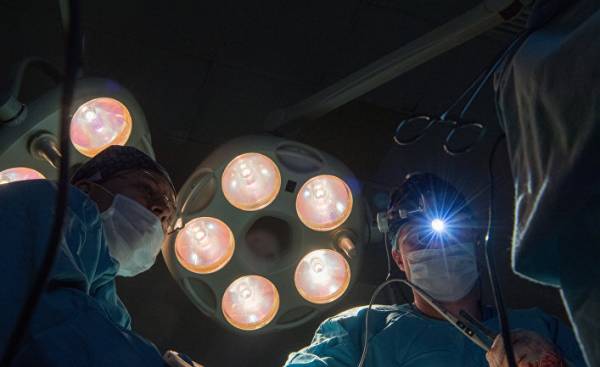 In Russia doctors earn less than McDonald's employees. At least if you count how much they get per hour. According to a study by the Center for economic and political reforms (CEPR), the average salary of a Russian doctor is 140 rubles, which is about 2 euros at current exchange rate. Almost as much gets a novice employee of McDonald's restaurant, and the Manager of point of sales of the famous American system of fast food earning 160 rubles per hour.
After many years of study and sacrifice of the Russian doctors live a difficult life. Even worse is the paramedics and nurses earn, on average, from 72 to 82 rubles per hour. If you look at monthly wages, in 2010 the doctor was making 18 300 rubles, that is, the rate that time is 470 Euro. However, the Russian currency in recent years greatly depreciated, and the salary is barely 260 euros. In Moscow, doctors receive almost twice as many, 35 600 rubles, i.e. slightly more than 500 euros per month. However, life in the capital is incomparably higher than in the province, and this level of payment is low. No wonder there are frequent cases when doctors require payment for their services "envelope". Sometimes patients themselves offer them money for "attention".
If in Moscow and St. Petersburg there are hospitals and clinics is certainly a good level, in smaller cities and in small settlements the quality of treatment is much worse. This occurs in part because the constantly decreasing share of GDP that the government spends on health care: if in 2007 it was 4.4% of the national wealth, while in 2014 it has fallen to 3.5%.
In Russia, struck by Western sanctions imposed over the crisis in Ukraine, and falling oil prices, the code word is "optimization". Between 2000 and 2015 the number of hospitals declined by half — from 10 700 5 400. It is envisaged that with the recent reforms in the health sector in 2021 or 2022, the number of hospitals may be reduced to 3000, that is, to such a low figure, which was not observed since the early 90-ies.
The situation is worrying, so much so that, according to the governmental "Russian newspaper", in the villages and settlements of Russia there is no doctor or paramedic to 80 thousand people. This means that almost 8 million Russians in fact do not have access to medical care. "If it were not for this system, explains Paul Rabow, Professor of the Academy of Sciences, the doctor could not get paid", because that would not have a sufficient number of visits to economically justify its presence.
McDonald's continues to do business in Russia, where he appeared in 1990 and now has nearly 500 restaurants. In 2014, the government temporarily closed a dozen fast food restaurants in connection with allegations of violation of sanitary norms. This step was perceived by many as a retaliatory measure imposed by the US sanctions over the crisis in Ukraine. Now, in response to the new restrictions, Russia from the United States Senator Alexei Pushkov back to the old thesis: the restaurant chain McDonald's should be closed if they violate the sanitary norms.
Comments
comments