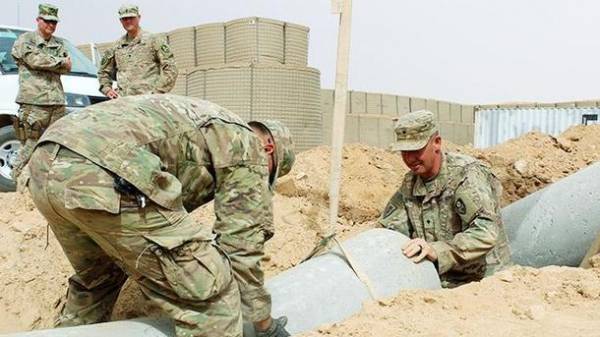 The head of the press center of the Navy command of the Armed forces Oleg Chubuk said that on the basis of the center Voyenno-naval forces of Ukraine in Ochakovo the Nikolaev area, the construction of which is conducted jointly by Ukraine and the United States, occupancy of the fleet of other countries is not provided, reports "Radio Freedom".
"We are talking about construction and repair project in the interests of Ukrainian-based naval forces and not in the interests of basing the fleet of another country. Infrastructure plans to actively use during the Ukrainian-American exercises Sea Breeze with fleets of other countries, which should increase, in particular, the quality of their realization", – he explained, reminding that the implementation of the American project began in 2009.
SEE ALSO
The first photos of the construction by the Americans a base for the naval forces of Ukraine in Ochakovo
The object of this construction is the improvement of infrastructure base of operation, as well as increase the level of territory defense fleet.
When construction is planned to bring the control system to a modern level and to provide in this area the safety of navigation.
Shank admits that the project will end in a short time.
"Wouldn't get ahead of ourselves… we are not talking about years," – said the military.
Recall the construction of the centre operational management of the fleet started on July 25. The work is carried out in the framework of the provision of military assistance (Foreign Military Construction Sales, FMCS) by the first mobile construction battalion United States marine corps (NMCB 1), the so – called Seabees ("Sea bees").
Comments
comments