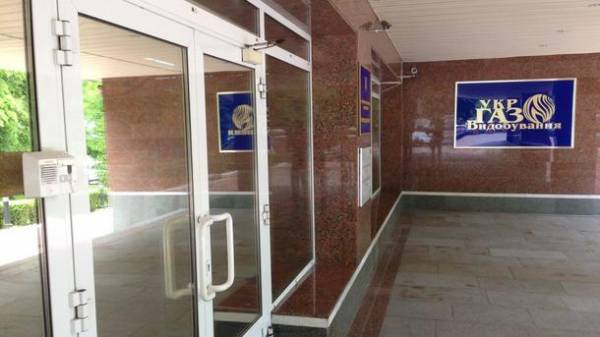 The Prosecutor General's office of Ukraine (PGO) is conducting searches at PJSC "Ukrgazvydobuvannya". About it reported in a press-service of the mining company.
"Representatives of the General Prosecutor's office, accompanied by representatives of the SBU again conduct searches and seizure of documents. GPU interest held in 2016-2017 work on hydraulic fracturing and workover," said the company.
Searches are carried out by the decision of the Pechersk district court of Kyiv on August 11, 2017.
In accordance with court order, law enforcement officers have the right to retain primary financial and economic documents related to the relations "ukrgazvidobuvannya" with the Romanian company Tacrom Services S. R. L and the Belarusian Belorusneft. These documents relate to the holding in the period of 2016-2017 years of hydraulic fracturing, with the aim of intensification of gas production, engineering reports and other important activities of the company information.
We will remind, earlier the SBU and the GPU is already carried out searches at the Central office and regional offices "ukrgazvidobuvannya".
"Ukrgazvydobuvannya" is the largest gas company of Ukraine. By the end of 2016, increased production of natural gas by 0.5% to 14,605 billion cubic meters, while in 2015, compared to 2014, there was observed a decline of 3.8% – up to 14,528 billion cubic meters.
Comments
comments