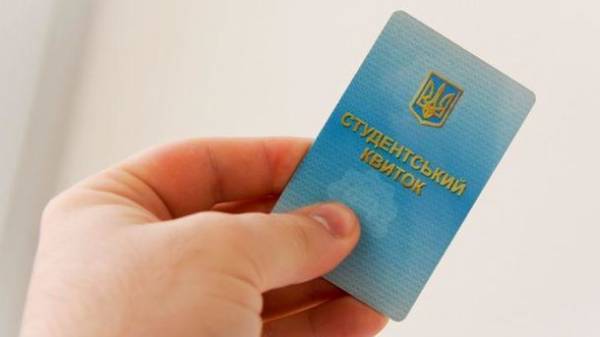 The Ministry of Finance is planning in 2018 to reduce the number of recipients of scholarships up to 25%, and by 2020 – up to 15%. This was stated by Deputy Finance Minister Sergei Marchenko, reports "Economic truth".
According to Marchenko, today, scholarships are awarded to 40-45% of the students. "We are not going to reduce the scholarship, we want to increase it. At 15% academic scholarship the scholarship can be at the level of the minimum wage, subsistence level," he said.
"We can get out of the subsistence level (in 2018 is expected to reach 1 700 hryvnia – Ed.) and closer to minimum wage (2018 3 723 UAH – Ed.). That is, the level must be sufficient to ensure that this scholarship was the opportunity to live," – said the Deputy Minister.
He noted that the question of the timing of entry into force of the new rules should apply to the Ministry of education.
SEE ALSO
In Ukraine can change the system of payment of grants
"We will insist that they change the percentage of scholarship recipients and determine the scholarship amount on the level higher than in 2017. We had such an agreement with the Ministry of education that by 2020, we level the scholarship will reduce to 15%," concluded Marchenko.
Earlier it was reported that under the new payment rules, 40-45% (the specific percentage shall be approved by the University) students-state employees receive the scholarship. By 2017, 70% of students received a scholarship.
Increased scholarship receives only a certain percentage of students at the discretion of the institution.
Comments
comments