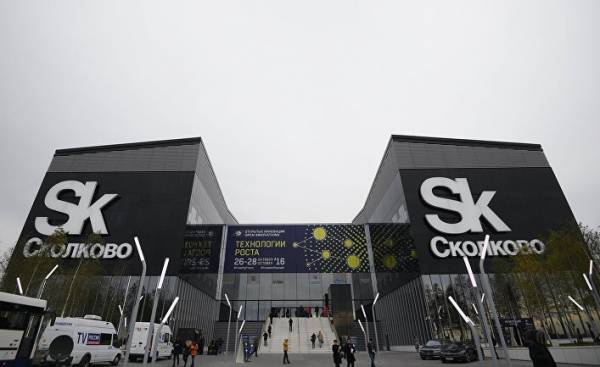 Businessman Pekka Viljakainen (Pekka Viljakainen) finds it strange that in Finland prefer to clench his fists in his pockets and not to proceed with the case.
He drew attention to the fact that European firms have stepped up their activities in Russia.
"Italy, France and Germany in Russia behave much more active in Finland. Sanctions have no meaning".
Pekka Viljakainen is a specialist on Russia and confidant of the Kremlin. He is also a member of the Board of "Mail of Russia" and Advisor to the President of Fund "SKOLKOVO".
"EU sanctions against Russia affect a fairly limited area. Technology and startups are outside of their actions. But despite this, the Finns remain passive."
The Russian equivalent of the Slush will be held in June
Viljakainen encourages Finnish companies to enter the Russian market.
For starters, you can come this summer in Moscow for the festival technology Startup Village. Viljakainen says it will take part in this event as a facilitator.
"Startup Village is created together with Slush. I brought a hundred Finnish companies".
From Finland to the conference is easily reached by the tourist.
"There is a sense to go to anyone who is interested in new technologies, the level of technology in Russia, their use or invest in them."
"This event not only for investors but for all those who are looking for opportunities for cooperation, a place for your company on the Russian market, wants to become involved in it. This is for those who want to be competitive" — lists Viljakainen.
Conference "Startup Village 2017" will be held on 6 and 7 June.
Finnish companies do not use the potential of Russia
Viljakainen is aware of published Finnish-Russian chamber of Commerce and several other organizations of the barometer of the Finnish-Russian trade.
The results were many positive evaluations, since last fall, there was a distinct change. Viljakainen, which is the investor of many companies made the same observation.
"Yes, it's really noticeable. If the Finns were more active, the results would have been even better. In Finland think that all bad."
"We need more companies such as Nokian renkaat Oyj. This company historically has a strong position in Russia. They produce in Saint Petersburg, bus and successfully sell them. The firm is working to the best of the Finnish experience".
Very close to Finland, hundreds of kilometers away, is a market comparable in size to the entire state — five million St. Petersburg. Do Finnish businesses is its value?
"No, not appreciate. However, it is not necessary to go to Petersburg, because this is a very expensive metropolis. Near Finland has as many cities with a million population and favorable price level, where competition is not that big. I went with fun in Petrozavodsk, where the menu in restaurants there are in the Finnish language".
"The Russian-speaking population of Finland is about 80 thousand people. If you take them to work, you do not need to spend much money on expensive professionals working with Russia", — said Viljakainen.
The Finns do not know Russian
Afraid of the Finnish company Russia?
"Fear can indeed present, but only from ignorance. Entrepreneurs are serious people, they do business on the basis of facts. I also don't make decisions only on the basis of newspaper articles," laughs the audience and encourages you to visit its Eastern neighbor Finland.
"If you seriously think about how to start a business in China, you certainly will go there, not to draw conclusions on the basis of information on the Internet".
"In Russia there is no mystery. Of course, there are industries where corruption is rampant, such as construction. But, for example, the Finnish construction companies YIT and SRV are well able to work there".
According to Viljakainen, the best preconditions for doing business are companies operating in the field of production of new materials, high technology and health care.
"In these areas there are no restrictions and obstacles. There are no requirements that the company must be a Russian. In Russia an individual may be the sole owner of any enterprise".
Comments
comments