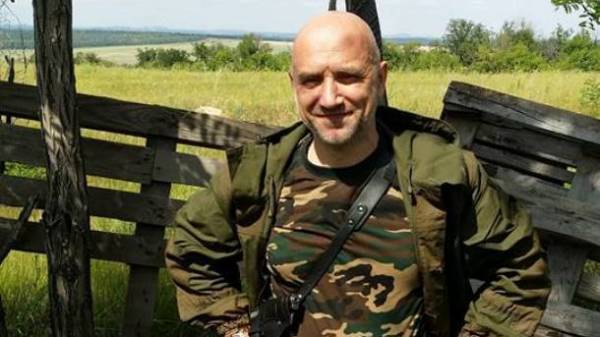 The Kremlin confirmed the presence of Russian writer Zakhar Prilepin in the so-called "DNR", but refuse to comment on this, reports RIA Novosti.
According to him, he would go to Donbas to fight with the Ukrainian military in his heart.
"I wouldn't comment in any way. You know that there are indeed Russian citizens, like citizens of other countries: Western Europe, Eastern Europe, for various reasons, your heart are other considerations, they really are in these unrecognized republics are there for a variety of reasons. Here I would like to comment on anything. It is a fact that we acknowledge, but to comment I would like nothing" — said the press Secretary of the President Dmitry Peskov.
As it became known today, in one of the gangs "DND" fighting the Russian writer Zakhar Prilepin, who is there on the post of Deputy battalion commander.
Comments
comments