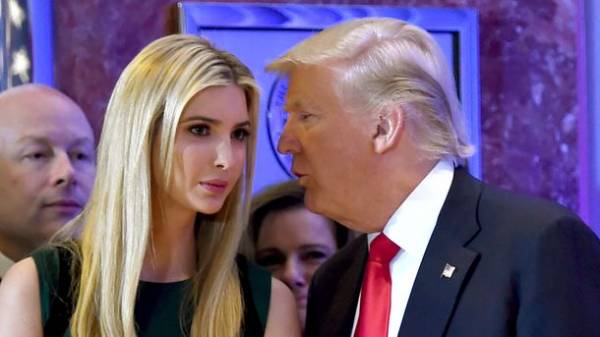 The daughter of the President of the United States Ivanka trump will get a personal account in the West wing of the White house and the access to classified information, according to the publication Politico, citing her lawyer Jamie Gorelik.
It is reported that Ivanka trump will not take the official post of the state employee and will not receive a salary.
According to Gorelik, she will be the "eyes and ears" of the President and will give him advice on a wide spectrum.
"Adult child of a President who is actively involved in the work of administration is a new opportunity," said Gorelik. According to people close to the daughter of the President of the United States, Ivanka sees in his new role is nothing unusual – she had long worked alongside his father in the Trump Organization and as a partner in the show "Candidate".
Earlier it was reported that Ivanka trump and her husband Jared Kushner, who served as senior adviser in the White house, blocked the draft decree of the President of the United States to limit the rights of the LGBT community. The couple also insisted that the US President rejected the idea to bring the country out of the Paris climate agreement.
Comments
comments