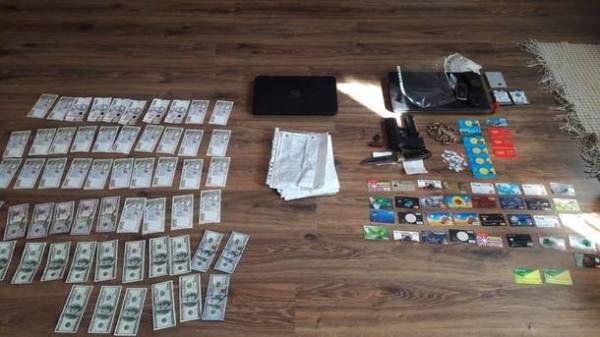 In Vinnytsia region police exposed a group of swindlers, which through the Internet has deceived people throughout the country, according to Facebook, the press service of the police in Vinnytsia region.
As reported in a press-service, the staff of the office of police together with operatives of the regional Department of criminal investigation has exposed a group of persons aged 18 to 25 who fraudulently appropriated money of the inhabitants of different regions of Ukraine.
According to police, the criminal group consisted of several people, all earlier judged inhabitants of the city of Vinnitsa. Within three years, attackers have created a so-called phishing sites.
"The victims in these sites introduced the personal data Bank accounts, but the transaction takes place, the funds they have from the accounts debited and credited through various payment systems to pre-open the Bank accounts of cyber criminals. The sites visited daily by about a hundred users", – militiamen told.
Now, according to the police, the issue of the announcement of suspicion to all members of the criminal group. Continues pre-trial investigation in the framework of the initiated criminal proceedings under part 3 of article 190 (fraud) of the criminal code of Ukraine.
The Ministry added that currently police established the number of victims and amount of damage.
We will remind, in Kiev intensified the passport Scam.
Comments
comments