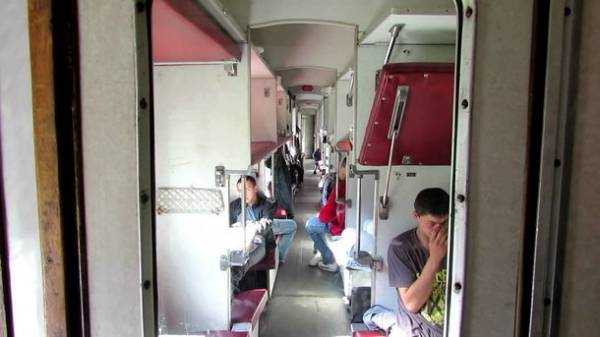 Despite the abnormal heat wave in Ukraine, 62% of passenger cars not equipped with air-conditioning systems, according to the PJSC "Ukrzaliznytsia".
"Ukrzaliznytsya" informs passengers about the fact that most cars are not equipped with air conditioning systems. This summer, passengers are served 3100 passenger car, which air conditioning system is equipped with only 38% is 1168 cars, 62% no. Almost all second-class carriages the air conditioning system is not provided for construction", – informed the press service of the state-owned companies on Saturday.
The main reason for the "Ukrzaliznytsia" has called the lack of funding from the state budget for the rolling stock.
Also in the "Ukrazaliznitsa" report on possible delays to passenger trains due to the use of speed limits due to overheating of ways.
Earlier Ukrzaliznytsia also explained why the trip on the train "Kherson-Kiev" turned into torture.
Comments
comments