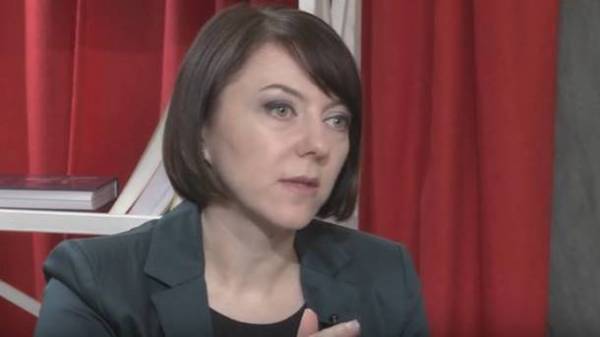 Removed from office of the head of the SFS Novel Nasirova makes no sense to leave Ukraine, as the situation around him is nothing like the infighting inside the BPP, and his case in court will delay and in the end, officials can justify. This opinion was expressed on air of TV channel NewsOne, a lawyer-criminologist Anna Painter
In her opinion, the story Nasirov is an internally-backstage showdown in BPP.
"Obviously, it makes no sense to run because it's some kind of internally-backstage squabbles within most of the faction "BPP". Because you can see that the participants in this conflict are the representatives or creators BPP", – said the lawyer and added that his case will tighten with subsequent release due to "lack of evidence" of his guilt.
She also explained why the security forces handed him the suspicion is March 3, and was surprised by the fact that his detention was announced before it starts.
"From a technical standpoint, this is done on purpose. Because it is weekend and then it is possible to delay these deadlines. I was surprised by another factor. Why is the arrest of a man law enforcement say to the media to the detention? Is that a warning of man? Or how is it called?", perplexed Painter.
In addition, she said that law enforcement officers do not aim to bring him to justice, but simply want to intimidate.
"Some of the agreements by the Nasirova is not done, and so it makes no sense to imprison, to strain the situation. It is important that these conditions internally, behind the scenes, completed. Therefore now under pressure," added Painter.
As reported in the PPB fraction is not prepared and does not intend to make any statements and complaintsthat may constitute or be interpreted as political pressure in the case of Roman Nasirov.
We will remind, on March 2, Novel Nasirova handed suspicion. During this time he became ill. According to lawyers, the suspicion was given, when the President of the SFS was already unconscious, which is illegal.
Roman Nasirov is suspected of abuse of office and embezzlement of public funds in the amount of over UAH 2 bn. The consequence considers that Nasirov, acting in the interests of the Deputy Onishchenko, the "gas business" were arbitrarily granted a number of enterprises the possibility of tax liabilities in installments.
On 3 March the Cabinet Nasirova was removed from the post of Chairman of the SFS, with responsibilities for the head office to the acting Deputy head of the GFS Miroslav Sold.
Comments
comments