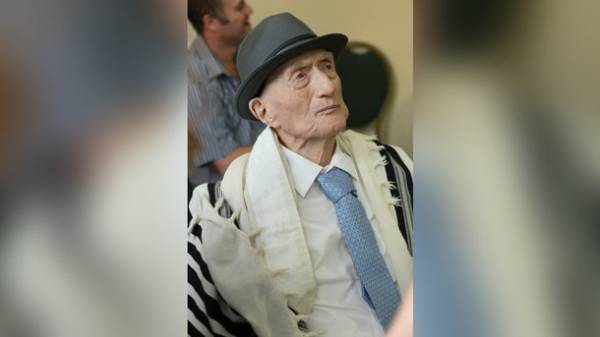 Well-known Israeli survivor Yisrael Kristal, who last March was named the oldest man on the planet, has died at the age of 113 years. It is reported by "life" referring to TV channel i24news.
Yisrael Kristal was born 15 Sep 1903 in Garnova, which at that time belonged to the Russian Empire. Later his family moved to the Polish Lodz, where Israel grew up, finished school, got a job at candy factory, got married, had children, and met the Second world war.
Israel and his wife were sent to Auschwitz. Spouse's occupation did not survive, two of their children died in the ghetto, but the future of the survivor was able to leave the concentration camps at the age of 42 years old and weighing about 37 kilograms.
After the war, Yisrael Kristal settled in Israel, where he opened a confectionery shop and remarried.
Date of farewell to the original Crystal is not yet known.
Earlier it was reported that in Java died a 146-year-old grandpa goto.
Comments
comments