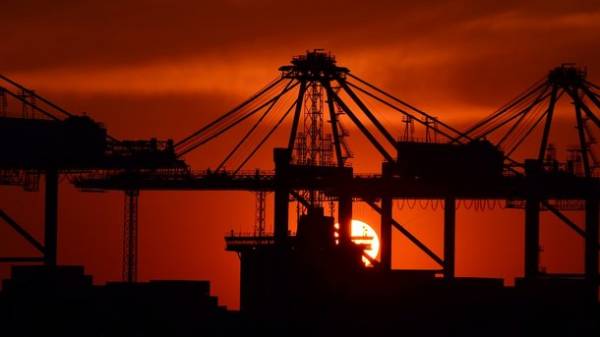 Industrial production in Ukraine in February 2017 fell 4.6% compared to the same month in 2016 after six months of growth, including in January of this year by 5.6%. According to the State statistics service (gosstat).
According to the state statistics service, with correction for the effect of calendar days, industrial production in February 2017 to February-2016 decreased by 1.7%, which was the first decline after seven months of growth.
Gosset reports that in relation to the previous month in February of this year industrial production fell by 2.2%, and taking into account the seasonal factor fell by 2.6%.
February 2017 was the first month when the government, national Bank and experts expect the fixing effect of the blockade of transport communication with the uncontrolled territories in Donbas. According to estimates of the Central Bank, because of her overall at the end of this year, the industrial production will decrease by 4.8%.
In February, the state statistics service, in particular, recorded a fall in industrial production in Donetsk region is 10.1%, in the Luhansk – 29%.
As noted by stat office, in the Luhansk region, industrial production in January-February 2017 in comparison with January-February 2016 decreased by 1%, in the Donetsk region decreased by 2.4%.
As for the other regions, in January-February, positive in the industry recorded in the following areas:
Zhytomyr (29,6%);
Vinnytsia (17,8%);
Odessa (9%);
Kirovohrad (8%);
Volyn (7,6%);
Ternopil (7.3 per cent);
Ivano-Frankivsk (6,2%);
Kiev (3,4%);
Kharkiv (2,6%);
Poltava (1.8 percent);
Chernivtsi (1%);
Khmelnytskyi (0,7%);
and in the city of Kiev (0.4 percent).
As reported, industrial production in Ukraine in 2016 rose 2.4% after around four years of decline: in 2015, it decreased by 13%, in 2014 – by 10.1%, in 2013 – 4.3%, in 2012 – 0.7 percent.
Comments
comments