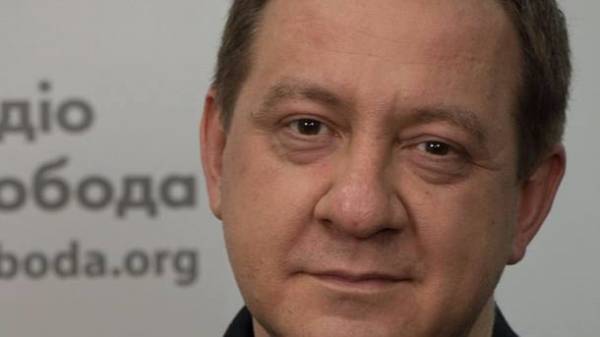 Russian artists who illegally visited occupied Crimea and were there to be put in jail. This opinion was expressed in interview "" General Director of Crimean Tatar TV channel, ATR journalist muzhdabaev.
According to him, we need to share those Russians who go to relatives and those who are going to earn.
"I mean that the system must clear to develop. If we learn to clearly distinguish the people who visit the Crimea, for example, for commercial purposes, go to concerts… I would, in fact, they are planted in jail. Now, if he or she has the audacity to fly to the airport "Borispol", for example, "here am I, such a beautiful, arrived, I had violated the border of Ukraine, in the Crimea and the money earned" – so we take it, put it on 30 days or whatever, she works here, pays taxes, a penalty… the criminal code of Ukraine. Here in the UK we must act. Is the offender the Ukrainian border. And a tax evader. All. It is necessary to act under the Criminal code. Just the ban on entry little. I believe they need to do is sit here in detention a certain amount of time. They also knew that they were in another state across the border rod? Knew. And for this it is necessary to answer", – told Muzhdabaev.
SEE ALSO
Gerashchenko explained Russian artists, it is how to legally get to the Crimea
He also spoke about the leader of St. Petersburg rock group "Leningrad" Sergei Shnurov, who, in his opinion, goes to the Crimea on a signal from the Kremlin.
"Now many people in Ukraine love Cord. Most people know this song, "Moscow, for whom ringing your bell"where he sings about burned the Russian capital. Now, the Cord has repeatedly traveled to Crimea. The cord is the singer of the Kremlin. The singer of the presidential administration of the Russian Federation. He's on their corporate singing. It is designed only to office plankton yelled about Moscow and the burning of the bell – and it did nothing. A way to pull all those mixed sentiments in the toilet. In fact, he clearly works at the Kremlin. Travels to the Crimea, on the job, at the signal, team", – said the journalist.
We will remind, in the Verkhovna Rada a bill, which envisages a restriction or prohibition tour for Ukrainian and Russian artists on the territory of Ukraine, Russia and the occupied territories.
Comments
comments