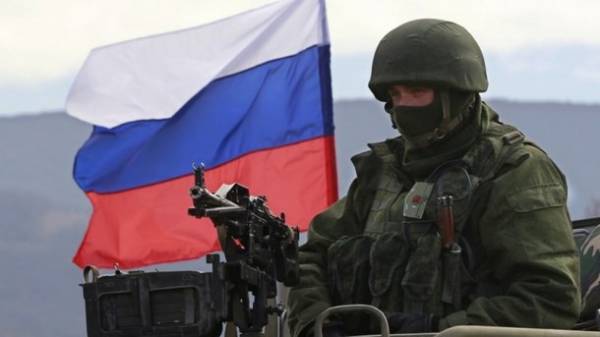 The territory of Belarus can be used by Russia to invade the territory of Ukraine of Russian troops, as evidenced by the large-scale movement of military forces from Russia to Belarus. This was stated by first Deputy defense Minister Ivan Rusnak during a meeting of the inter-parliamentary Council Ukraine-NATO.
"In the North the territory of Belarus can be used for the invasion. Preparing the railway to bypass Ukraine. The plan is named the "West 2017″ provides for the implementation of large-scale transfer of troops from Russia to Belarus with the use of more than 4 thousand rail cars", – said Rusnak.
According to him, such large-scale movements may indicate the plans of the Russian side to transfer to the territory of Belarus a significant part of the personnel of the newly formed first guards tank army of the Western military district deploy a large military group.
"It is not excluded that Russia may use the exercises for the next provocation against Ukraine and the Baltic States", – said the first Deputy Minister of defense of Ukraine.
In addition, according to Rusnak, the Russian military contingent "of about 1 million people in the Transnistrian region of Moldova may at any time be used to attack our territory".
However, he said that in the temporarily occupied territory of Luhansk and Donetsk region has been formed two army corps, composed of 6 mechanized brigades, and infantry brigade, three separate regiments and two artillery brigades.
"Management, acquisition and comprehensive support to be provided by Russia. The staffing of the troops in the Lugansk and Donetsk region is about 36 thousand people. They are trained, trained fighters. Additionally, the structure of this group, attracted by regular units of the Russian Armed forces, which now account for approximately 2.9 thousand people and they are located in the occupied territories of Donbass", – said Rusnak.
He added that in such conditions an important factor in the successful containment of Russian aggression is to increase the ability of all components of the security sector and defence and in particular the armed forces of Ukraine.
Earlier, former Ambassador of Ukraine to Belarus Roman Bezsmertny said that the Russian leadership can divide the Belarus military forces. According to him, it is very easy to predict the occurrence of the Russian army in Belarus in the coming years.
As explained by the Immortal, Belarus has two Pro-European region (Grodno and Brest) and others who belong to the "Russian world".
"There is a growing internal conflict. And this direct consequence of the Kremlin's policy. Obviously, just as was the case with Ukraine now is in Belarus. The same methods of growth of prices for oil, gas", – he said.
Comments
comments