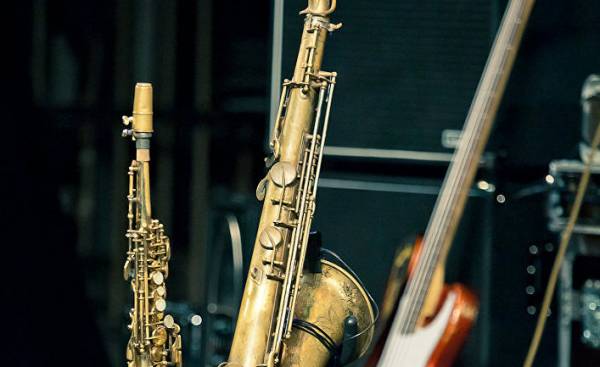 It seems that at a family reunion after long years reappeared eccentric uncle. Oh Yes, this! He used to tell strange jokes? And late in the evening, loudly sang the shrill voice of evil songs of other uncles and neighbors? He has visibly aged. Why exactly is it so long?
Yes, but where's Randy Newman so long? His last album was released nine years ago, and he (with the exception of a few cover versions of older songs) has also preceded a nine-year break. Can it still be called a career? His explanation, he recently expressed in an interview: he had no desire. Go to Studio and record songs just did not seem something particularly exciting. All.
Beautiful melodies and wonderfully wicked texts
Well, he always was a little strange — but he is now 73 years old, he became quite slow and a lot grayer. Age, born in 1943 in Los Angeles, Randy Newman refers to the generation of the Beatles and the Rolling Stones. But he became known much later, in the early 70-ies. Clumsy type with big glasses, jacket social studies teacher and inspirational songs in which you hear the love of jazz, Broadway and black-and-white movie. But then in beautiful melodies Packed wonderfully wicked lyrics, sarcastic descriptions of dumb patriots and parody of American politicians who because of the atomic bomb consider themselves supermen ("Political Science").
The song "Short People" became in 1977 a classic plastic Los Angeles-based pop genre, along with the notorious text: I don't like little people, little people no reason to live, they have short little legs and so on. It was clear that by this was meant, it is clear that this song is about prejudice.
But very soon many took the text at face value and spoke out against Newman. So the scandal. So Heath. No one could bring satire and catchy tune to a common denominator, as this kind of type. Until today it is almost one in this field, a kind of George Chrysler on the West coast.
Now the white-haired man again worked in the Studio and recorded new songs. Apparently, for a long break after the last album a lot, which required going outside: the album "Dark Matter" is a Randy Newman in high concentrations. It begins with a dizzying circus, song "The Great Debate": the pathetic Intro, then a jazz number, a few bars of gospel music, suddenly thrust into a strange violin, the voice of the storyteller, an unexpected ghostly music, a sharp transition to the sounds of the night club, again return to the gospel, then it's an anthem that slides in country-rock number, again, violin, pathetic end that would fit to any Congress of the party of the Republicans, and, finally, the finish line, the final chord. BAM. Half of the American history of music in eight minutes nine seconds.
In comparison with this Bohemian Rhapsody" — children's song. But the text speaks of nothing else, as a great dispute between science and religion, we are talking about evolution, there is Charles Darwin, Newman ridicules any kind of creationist and Orthodox, sings in different voices for all the characters and all roles in between, he also acts and the narrator. Absolutely crazy. And insanely good.
But all these years, in times of "Short People" Newman wrote and uninhibited romantic songs, love anthems loud, a little life story. Sometimes it sounded like singing to Michael Moore (Michael Moore), suddenly cheered cowboy song (in the song "Rider In The Rain" to him, a choir even sang along with his friends from the band Eagles). The album "Dark Matter" Newman again allows himself amazingly touching moments.
The song "Lost Without You" is a terribly depressing story about old age and dementia, superimposed on string bass. "She Chose Me" — one of those love songs in which the singer wonders why such a beautiful woman was together with such a slacker like him: "I'm not much to talk to / And I know how I look / What I know about life / Comes out of a book / But of all of the people / There are in the world / She chose me" ("I'm not a fan of a lot of talking / And I know what I look like / What what I know about life I learned from books But from all the people / That is in the world / She picked me").
Jazz composition "On The Beach" tells the moving story of one guy, who as a young man stuck in a beach romance and today, a homeless man, he spends the night between the highway, exactly where it was once so beautiful. Sad miniature in strong images, the accompaniment is deceptively cozy beach swing: who else, please tell me, also Newman does something similar? In an extreme case, think of Tom waits (Tom Waits) — both love to dig in those boxes with Souvenirs of the American song tradition, both like stories about eccentrics, both sing, Yes, quite unusual.
Refined chamber music, though written for the silver screen
The craziest part of the album — the song "Putin" in a twisted musical Revue Newman sings the Russian President, he willingly exposes the harsh guy with a naked torso in the image of the comic character, autocratic, eccentric. "He can drive his giant tractor / Across the trans-siberian plain / He can power a nuclear reactor / With the left side of his brain" — he can ride his tractor through the vast Siberian plain, can control a nuclear reactor by the left hemisphere of the brain. The text complements the music fever and saloon women's choir ("It's the Putin girls!" — "This girl's Putin!"), one gigantic farce, a great movie, the song, like a movie by Mel Brooks (Mel Brooks).
While for many years Newman was going to leave the movie. He was the uncle of the famous composer who wrote music for films, only one of Alfred Newman (Alfred Newman) received nine of the legendary "Oscars". Has always been well known that the nephew Randy is well versed in music that he grew up on jazz, and later studied music. He could take the chords of a Gershwin, if he liked it, his plates are always refined chamber music. Many of his songs seemed written for the silver screen. Over the years, Newman had written a lot of music for films, for example, for the films "Ragtime" ("Ragtime") and "Awakening" ("Awakenings").
He himself is a great storyteller
But he didn't want to write background music for other people's stories, and he is a great storyteller, one who makes up characters and enters them into the songs, arrange scenes, throws tons of characters in misery and lifts to heaven. His unhappiness or happiness that he was successful in writing the soundtracks than the rest. For many years he home the composer of Pixar, he wrote the music to all the films "toy Story" to "monsters, Inc.", "Cars", the soundtrack to the film series Ben Stiller (Ben Stiller) in "meet the parents". During this time he received two Academy awards, six Grammy awards, three Emmy awards and a star on the Hollywood "walk of fame".
It is clear that he can easily say that he simply no longer had the desire to record an album. But perhaps all this time between albums he just needed to find myself: in the album "Dark Matter" Newman finally confronts its so wildly different worlds with each other like never before. The art of writing songs and sung film, satire, pop music, jazz, and curly grey eccentricity. Gentle and melancholic, the extent to liteframe and fanfare — literally and figuratively. Bright, loud, excellent farce.
The song is about Donald trump?
Oh yeah, one more thing: shouldn't have been such a master like Randy Newman, has long been to write a song about Donald trump? Where the king of pop satirists when you need him? Answer: he long ago it was written.
In the same interview he gave the text of his song, which deals with the eternal comparison to members of her chorus crown the words: "There's my dick / Isn't that a wonderful sight? What a dick What a dick!" ("Is my penis / Isn't it a lovely view? What a cock / What a cock!"). American English speech in these lines, of course, is not only the lower abdomen, they can also mean: "What a fool!" In principle, quite adequate. But then Newman this song was just thrown. His argument: "I wouldn't want to bring something else to absolutely hideous subject." True greatness.
Comments
comments