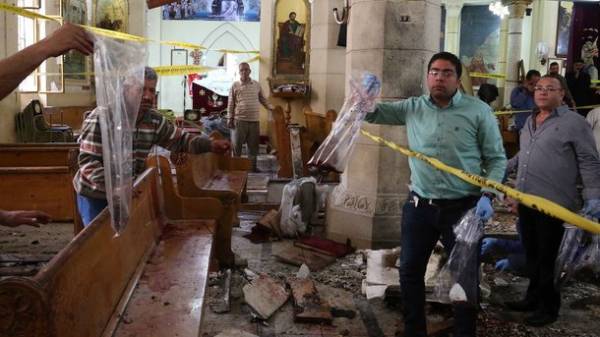 In Egypt, given in high combat readiness of troops across the country after a series of terrorist attacks in the country's churches. The order to deploy troops gave the President of the Arab Republic, Supreme commander of the Armed forces Abdel Fattah al-Sisi. About it reports Reuters with reference to the statement of administration of the President of Egypt, reports 112.ua.
The Egyptian leader ordered to immediately deploy army units to assist police in the protection of vital installations in all the provinces of the country.
Earlier it was reported that the first explosion took place in the Coptic Church of St. George in the city of Tanta in the Nile Delta, 94 km North of Cairo. The explosion occurred inside the Church near the altar.
Some time later the second explosion took place. The device worked in the Church. Mark in Alexandria.
It is reported that the bomber blew himself up after police prevented him to enter the Church.
According to local media, inside this Church was the Patriarch of the Coptic Christians has Tawadros II. Official sources said that he was not injured.
Comments
comments