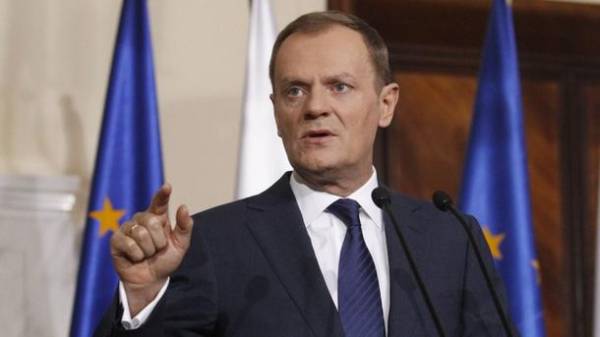 European Union laws will be applied against and within the United Kingdom, until the completion of the procedure Brexit, told reporters Wednesday in Brussels, the head of the European Council Donald Tusk.
"The EU legislation will continue to apply on and inside the United Kingdom up to a full exit from the EU," he said.
The head of the European Union also announced plans to speak on Friday, with proposals for negotiations on withdrawal of the United Kingdom from the EU.
"On Friday I will share the proposals for negotiations with member countries (EU), which will have to be approved by the European Council on 29 April," he said.
Previously the UK representative in the EU Tim barrow gave Tusk's message about the launch of the Brexit, signed by the Prime Minister of great Britain Teresa may, officially initiated the procedure of a British exit from the European Union.
Comments
comments