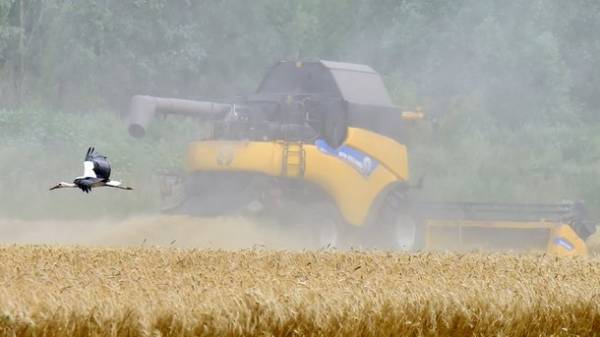 The Institute of irrigated agriculture NAAS of Ukraine and the Turkish seed company "Seed Semila" signed a cooperation agreement in the field of seed production, says Landlord.
The contract is for the supply of 20 tons of seeds. The Institute also granted exclusive rights for Turkish company for the conduct of primary seed and the varieties of soft wheat "Maria" in Turkey.
The Turkish company will be sown cultivar in Central, Western and Eastern regions of Turkey, near the Aegean and Marmara seas, as well as in Thrace.
SEE ALSO
Ukraine set a record grain export
The Turkish side are also interested in varieties of winter wheat "Burhunka" and "Kherson-99". Them in test mode, sowed in the province of Konya and while they show good results productivity.
Recall that Turkey remains a major exporter of grain.
Comments
comments