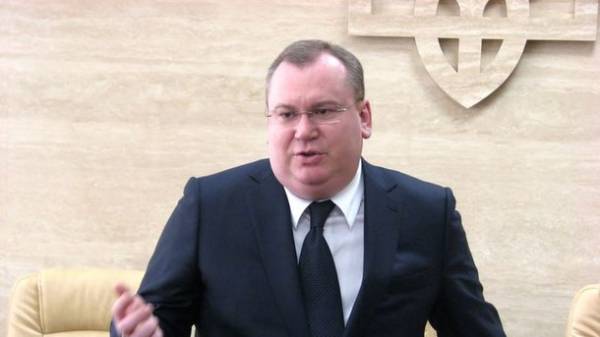 In the river started construction of another modern boiler that will work without using gas – sunflower pellets. It will heat a large city hospital and three neighbouring houses. This was stated by Chairman of the Dnipropetrovsk regional state administration Valentyn Reznichenko, the press service of the regional administration.
Fourth Dnieper city multidisciplinary clinical hospital has 745 beds, is composed of endocrinological, hematological, nephrological, oncoproctology, chemotherapy centers, Department of transfusion, hemodialysis, neurological and therapeutic, urological, two, two surgical centers of vascular surgery, acute poisoning, pathology of the head and neck, treatment of occupational diseases and others. This medical facility is outdated and worn-out heating system.
"The construction of this boiler bezguzova solve the heat problem in the hospital and surrounding homes. In addition, it investment, new jobs and taxes that go into the budget. Manufacturer of pellets too with Dnipropetrovsk. In the past year we have run these boilers in manganese and Cover," said Valentin Reznichenko.
The new boiler will have high efficiency and to provide consumers with high-quality heat at a discount. The energy efficiency of the building of the hospital will increase by 20-30%. It is planned that it will begin its work this fall.
The cost of construction of a boiler for the Dnieper fourth hospital is 35 million. All funds for this provides the investor. This is not the first such project in the Dnipropetrovsk region. Alternative heating is used successfully in other medical institutions of the region – last year in the street Space in the river also opened a boiler for sunflower pellets. Now it is the most powerful in Ukraine boiler, which provides heat four hospitals.
"We have actively implemented energy efficient technologies. For the last two years was transferred to solid equipment more than three dozen boilers in kindergartens, schools and health facilities. The region has more than hundreds of boilers on alternative fuels. They are environmentally friendly and economical – this is a substantial savings of budgetary funds", – said the Chairman of the Dnipropetrovsk regional state administration Valentin Reznichenko.
As reported, the Chairman of Dnipropetrovsk regional state administration Valentyn Reznichenko said that the growth of socio-economic indicators of Dnipropetrovsk is one of the real results of the decentralization process in the country. "We are implementing the initiatives of President Petro Poroshenko on decentralization processes in the state, showing in specific cases the extent of the growth opportunities for local communities," said Valentin Reznichenko.
Comments
comments