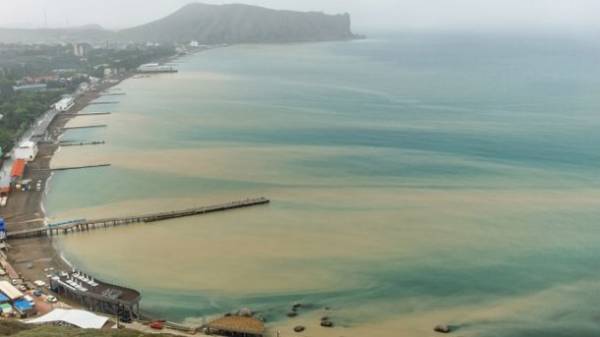 Germany does not recognize the occupation of Crimea by Russia and hopes that Russia will return to compliance with international law. This was stated by the official representative of the German foreign Ministry Martin Schaefer, reports "UKRINFORM".
He noted that Germany and the EU are ready to respond with sanctions for attempts to legitimize the annexation of the Peninsula.
"The EU's decision (to expand sanctions in connection with the scandal around Siemens. – Ed.) says much more than any words about what the Federal government and the European Union are ready to impose sanctions, any measures that serve the purpose of securing de facto the illegal annexation of the Crimea", – said Schaefer.
SEE ALSO
The punishment for turbines: the EU imposed new sanctions against Russia
According to him, the official Berlin supports the European Union's decision to impose new sanctions against Russia for the scandal with Siemens turbines. He recalled that in 2014 after the annexation of Crimea Germany immediately responded with sanctions.
The diplomat noted that Russia's actions in Crimea and the Donbass are at odds with existing international agreements, which the West regularly reminds.
"In order to talk about the Crimea, we have not found a partner for negotiations, because, unfortunately, Russia is absolutely not ready to talk to us on this subject," said Schaefer.
SEE ALSO
How to restore German relations with Russia: Ukraine called method
Also, the diplomat recalled that the Minsk agreements is not a word about Crimea and they relate only to the conflict in the Donbas. According to him, the West can only expect that Russia will come to their senses.
"And we expect that Russia will not go against the foundations of peace in Europe, the Paris Charter, OSCE documents, the Council of Europe and others," – said the official representative of the German foreign Ministry.
Today was declared by the representative of the German government Ulrike Demmer, Germany continues to maintain the position of non-recognition of the annexation of Crimea to Russia and considers the occupation a violation of international law. So she commented on statements of the German politicians who have made statements on Crimea at odds with the official position of Germany.
Comments
comments