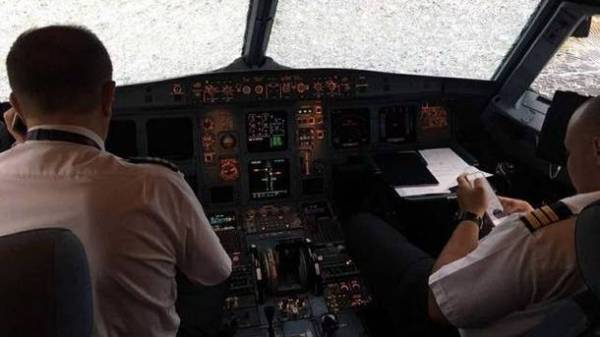 On 27 July the Ukrainian pilot in difficult conditions almost blindly planted the passenger plane of airline Atlasglobal. In the Internet appeared the video, which shows that at the time the landing occurred on Board the ship disaster, – transfers "Censor." People have already said goodbye to life.
Crying,sterica. Asagiri vzhe prosilica s Getty. Video z salon lthaca, that vchora Gerona planted Ukrainian plot in Stambul pic.twitter.com/WRDIPeaJun
— AK (@erranta2_andrij) 29 Jul 2017
We will remind, on July 27, Alexander Akopov in extremely difficult weather (rain, hail) and the failure of the navigation equipment saved the lives of 121 passengers and six crew members. Ukrainian pilot flawlessly executed emergency landing of a passenger ship at the Istanbul airport "Ataturk", focusing on the data of Turkish managers and the actual position of the aircraft, which was only seen through the side window of the aircraft (the front window of the ship was damaged by the elements).
President of Ukraine Petro Poroshenko said the order "For courage" of the Ukrainian pilot Alexander Akopova, working on flights of the Turkish company Atlasglobal.
Comments
comments