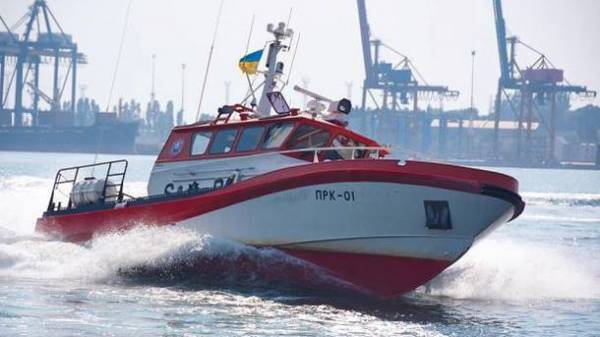 The guards of the Mariupol group of sea protection in the Azov sea about 10 miles from the coast found the movement of the Russian vessel, the press service of the state border service.
The guards say that the ship did not respond to the requests of the Ukrainians, then alerted the group of boats.
SEE ALSO
Near the Crimea invaders tried to capture the Ukrainian boat
"As a result of further verification of the vessel identified as fishing boat under the Russian flag. The captain said that at sea the ship is with the purpose of scientific exploitation. Soon the ship landed, the review group, which emerged from a basing point for the audit. Violations during the inspection is not revealed", – is spoken in the message of the SBS.
We will remind, in January of this year, diving ship "Pochaiv" of the naval forces of Ukraine shelled Russian snipers captured a drilling platform of "Chernomorneftegaz".
Comments
comments