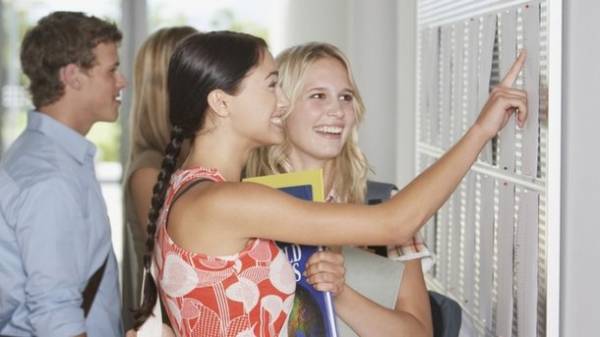 Before noon on 7 August was to complete the enrollment in the universities under the state or regional orders – lists of enrollees, the institution must publish in its Bulletin boards, admissions committees, and sites. This was reported by the press service of the Ministry of education of Ukraine.
Also on 7 August, the universities shall inform the state about the number of vacant seats in a section of specialties, specializations, and bid proposals.
SEE ALSO
Admission to the University-2017: results of the opening campaign
The Ministry of education recommends that you create for each bid the register of persons who qualify for transfer on budgetary places, and to publish them on the websites of universities and boards admissions.
The Ministry noted that to qualify for vacant positions of state order only those who enrolled for training on the appropriate bid on the contract basis. Besides, these abiturientu not had to receive recommendations for admission to places of public procurement.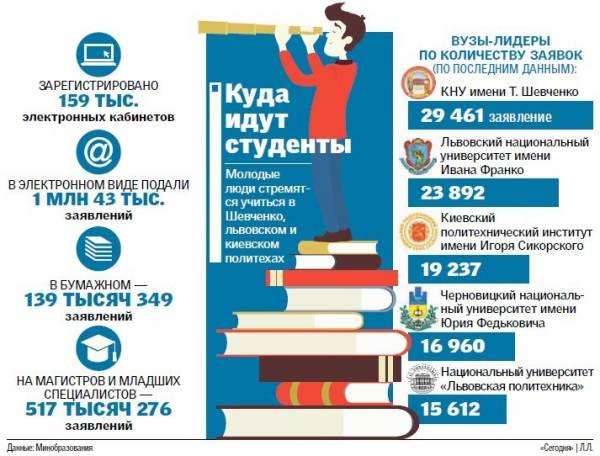 Recall that in 2017 applicants may submit up to nine statements on a budgetary place, but not more than four specialties. Applications for a training contract is not limited. In this case, each statement was assigned a certain priority, depending on the University, which would most like to learn applicant.
Comments
comments