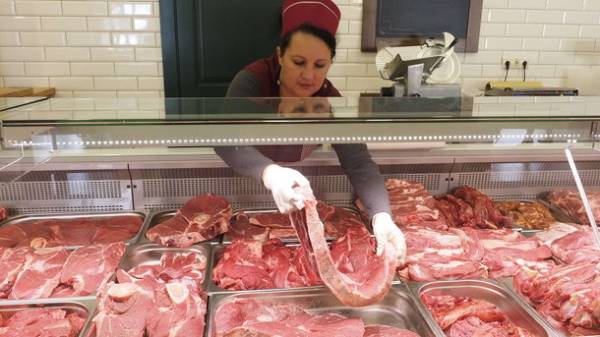 In August, food prices, including significantly risen in recent pork, will decline. With the sole exception of milk, the average price of which increases in the range of 3-5%. Such forecast was made by Ukrainian club of agrarian business (ASTP).
"August, consumers will be most favorable since the prices of most units of the consumer basket will decrease. Even the meat, the price of which grew with the start of the year and was so painful for consumers while stabiliziruemost and closer to the end of August will gradually decline," – said the expert agricultural markets Eugene the Janitor.
A possible decline in pork prices will fluctuate in the range of 2-5%, as the high cost of pork has stimulated the growth of prices and related markets and led to increased imports, analysts say.
SEE ALSO
Analysts have named the TOP 5 most depreciating fruits and berries in Ukraine
In July, prices of vegetables and fruit fell in the range of 5 – 22% depending on the product. In August, the vegetables and the apples continue to fall in price lower prices will be 15-20%, due to increased supply in the market, experts say.
The price of grocery products has not changed significantly, with the exception of buckwheat, the price of which decreased by 5%.
As it was reported. since the beginning of the week on the largest wholesale markets of Ukraine there is a sharp decline in the price of tomatoes.
Comments
comments