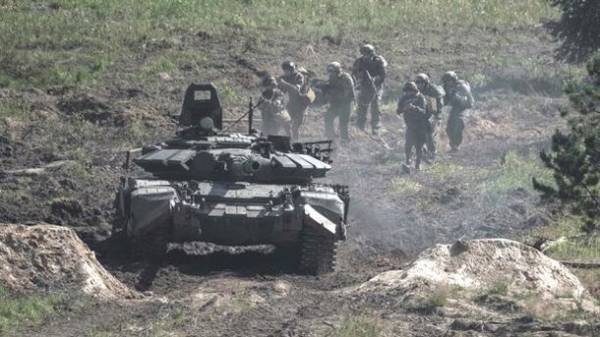 At a meeting of the UN Security Council in new York, the Ukrainian delegation said that Russia is supplying weapons to insurgents in the Donbas, the press service of the permanent representation of Ukraine to the UN.
Ukraine called the numbers of the members of the UN security Council on the presence of Russian military equipment in the Donbas.
"The international regime designed to stop the supply of weapons to terrorists, faces the issue when countries that need it to stick, actually breaking its own international obligations and commitments. One of the most striking examples of our time is the continuing flow of arms in the occupied territories in the East of Ukraine from a neighboring state. More than 400 battle tanks, 840 armored vehicles, 200 jet systems of volley fire, artillery systems 730 and 400 air defense was provided by terrorist organizations operating in the Donbas," – said in a statement.
SEE ALSO
Walker: In the Donbas Russian tanks more than all of Western Europe
Also, the Ukrainian delegation noted that due to the supply of weapons to the Donbass was shot down Malaysian airliner MH17.
"Rhetorical question, As terrorist organizations in Ukraine received the arms, which are often superior to the stockpiles of weapons many countries on the European continent? Or why the terrorists have not run out of stocks of diesel fuel and ammunition?", – questioned by Ukrainian diplomats.
Recall that in March at the meeting of the court in the Hague, the representative of Russia gave a ridiculous explanation for where the militants in the Donbass weapons. Ilya Rogachev, said that the militants armed with a weapon found in the mines, where it was kept since Soviet times.
Comments
comments