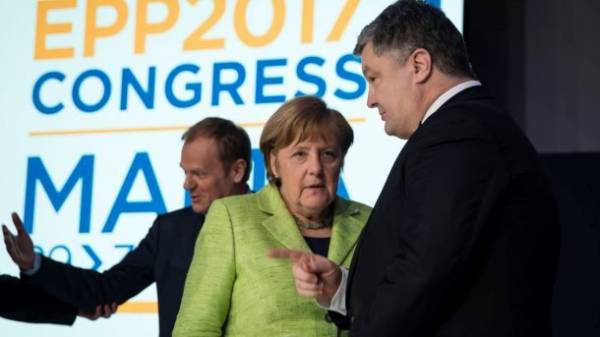 President of Ukraine Petro Poroshenko met with German Chancellor Angela Merkel at the Congress of European people's party in Malta. On Twitter reported the press Secretary of the President Svyatoslav Tsigalko.
Tsegolko wrote that Malta Poroshenko met with Merkel. It is not known what he was talking about policy.
At the same time, the German Chancellor during his speech reminded that it is impossible to violate the territorial integrity of Ukraine.
"Merkel stressed that it is impossible to retreat from the principles for the preservation of the territorial integrity in Europe, particularly in Ukraine", – wrote Tsigalko
We will remind, today the President also met with Prime Minister of Hungary Viktor Orban, President of the European Council Donald Tusk and Romanian President Klaus Iohannis, Prime Minister of Croatia, Andrei Plenkovich.
Comments
comments