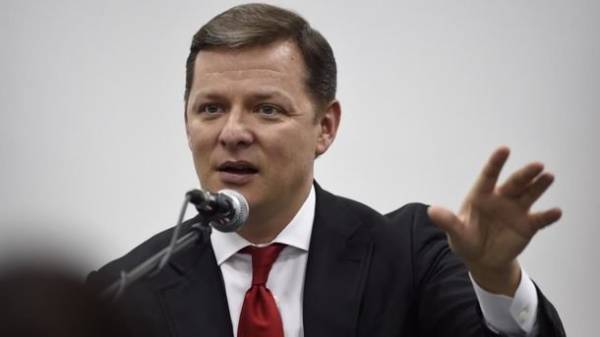 President Petro Poroshenko has signed the law on prolongation of increased export duties on scrap metal. According to the document, export duty rates increased three times. The leader of Radical party Oleg Lyashko is sure: this decision protects the jobs and financial stability in Ukraine.
"Action "metal law" about increase of export duties on scrap metal from 10 to 30 euros per ton extended for another year! Finally the law was signed. Our team fought for it, despite fierce resistance from outside and within the country. Ukrainian industry has won, because this law is correct! It protects jobs and export revenue, and hence financial stability of the country and the welfare of Ukrainians" – wrote the MP on his page on the social network.
Also Oleg Lyashko noted that Ukraine needs to create an effective export credit Agency, modern industrial parks with investment incentives, private development Bank and the Agency for support of small business. "Using these tools provided by our economic development Plan, we will transform Ukraine from a raw colony in the industrial and innovative center of Europe", – said the MP.
As previously reported, on 12 July 2016 was adopted by law of Ukraine No. 1455-VIII "On amendments to some laws of Ukraine on reducing the deficit of ferrous scrap in the domestic market," which from September 15, 2016 for the year was the increased export duty rates for scrap from 10 € /t to 30 EUR/ton. At the same time has been canceled registration of import contracts on scrap.
Prior to the adoption of the law on export duty growth in 2016, Ukrainian metallurgical enterprises had an acute shortage of scrap, resulting in reduced production and even had to stop.
Comments
comments