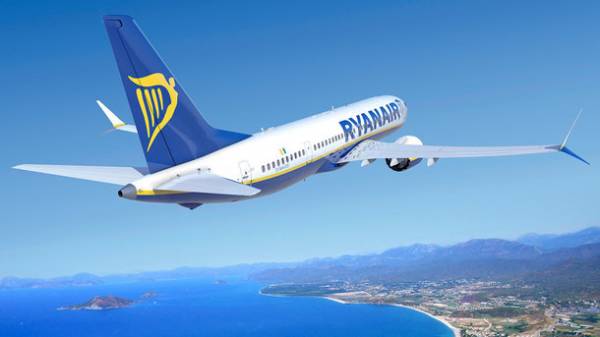 The negotiations of the international airport "Borispol" with the Ryanair check auditors, after which the Ukrainian side will resume the negotiating process. This was stated by Prime Minister of Ukraine Volodymyr Groisman.
"We have seen and heard a lot of accusations. I'd like to have a full audit negotiations. We agreed that the Ministry of infrastructure, the airport "Borispol" in conjunction with the Office attract investment and support will be engaged in the recovery process of negotiation and audit of the negotiations", – said Groisman.
The Prime Minister expressed regret that Ryanair, not agreeing with the "Borispol" has decided to cease cooperation with the Lviv airport "I think you need to go into the negotiations with an offer to stay and work in Lviv", – said Groisman.
See also: Airports in Ukraine needs to have low-cost airlines in the country.
He said that the government also asked the National anti-corruption Bureau and anti-monopoly Committee.
"It is very important that the conditions of doing business were the same for all carriers and lowcost, lowcost and not. But we must assume three things: the Ukrainians have to fly cheaply, safely and with reasonable service," – said Groisman.
We will remind, the Director of"Borispol" refused to sign an agreement with Irish airline Ryanair, citing excessive demands of the air carrier. Ryanair in response, refused to enter the Ukrainian market and said that "Borispol" has violated the agreementreached in March this year, the Ministry of Infrastructure with airport officials.
The Minister of infrastructure Vladimir Omelian already talked about the intention to dismiss the General Director of the airport "Borispol" Paul Ryabikina for the failure of the contract.
Comments
comments