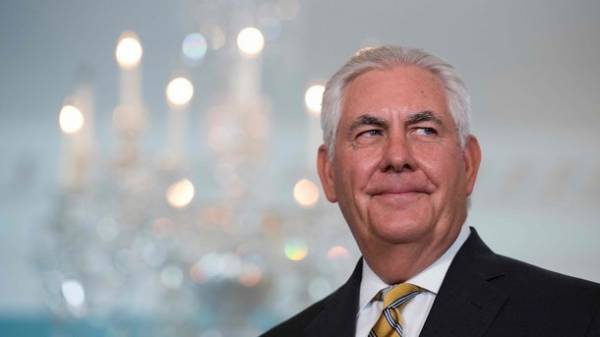 U.S. Secretary of state Rex Tillerson on Tuesday expressed hope for progress in resolving the conflict in Eastern Ukraine.
"We hope to be able to achieve some progress," he told reporters in Washington, stressing that he considers important to maintaining the ceasefire.
SEE ALSO
Poroshenko explained what it means visit to Ukraine Tillerson
However, he reiterated that the United States will not lift sanctions against Russia until, until you complete the Minsk agreement.
"The Minsk agreement must be executed, otherwise nothing can be done with the sanctions," said Tillerson.
Earlier, Tillerson explained, for what the US impose new sanctions against Russia.
Comments
comments