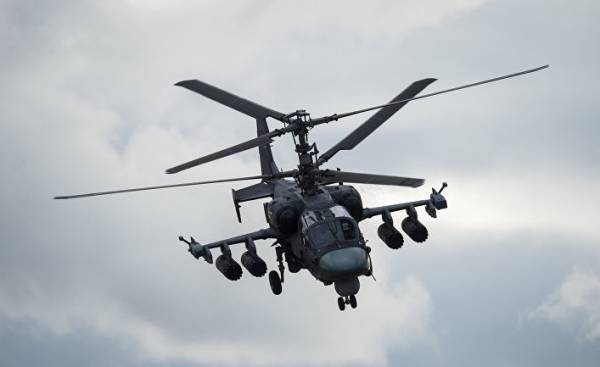 Russia turned Syria into an arena for testing new weapons, carrying out combat missions within Syrian territory.
On Saturday, the Russian defense Ministry announced its intention to upgrade the helicopters Ka-52 "alligator" taking into account the combat experience of the Russian air force in Syria.
Deputy defense Minister Yury Borisov during his visit to the plant "Progress" noted that the Ka-52 "alligator" has managed to successfully implement the military tasks in Syria. Also have tested advanced missiles "Whirlwind".
"There is no limit to perfection, so we have suggestions for improving sighting range. We discussed with the producers of these questions and outlined ways of solution", — said Borisov.
Moscow began to use helicopters Ka-52 in combat operations against armed groups and opposition forces in Syria from April 2016. The Russian army will receive 140 helicopters Ka-52 "alligator" until 2020, according to the Russian Agency.
Testing of Russian weapons in Syria is not the first time. Before that tested the planes that rose over Syria, the aircraft carrier "Admiral Kuznetsov" in the last two months of last year.
Comments
comments