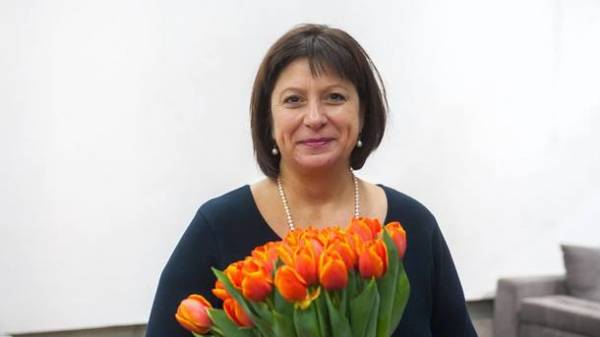 The former Minister of Finance of Ukraine Natalia Jaresko appointed Executive Director (CEO) of the Council for financial management and control for Puerto Rico (PROMESA).
The main purpose of this post will be the return of financial stability in Puerto Rico. "The challenges are enormous. Puerto Rico suffers from fiscal deficit and corresponding debt burden," wrote Jaresko on her page in Facebook.
Yaresko recalled that during its work as the Minister of Finance in Ukraine, the country has set an example out of a difficult financial situation.
"Austerity, debt restructuring, structural reforms – that these measures managed to stop the economy on the brink and return to financial stability and recovery," – said Yaresko.
Recall, December 2, President of Ukraine Petro Poroshenko has granted Jaresko Ukrainian citizenship. Together with her Ukrainian citizens have also become future Ministers invited from other countries, Alexander Kvitashvili and aivaras Abromavicius.
On the same day the Verkhovna Rada of Ukraine approved the new composition of the Cabinet of Ministers, composed of Natalia Jaresko as Finance Minister.
14 April 2016 the second government of Yatsenyuk was dismissed. Yaresko was deprived of the post of Finance Minister in the new government, this position was appointed Alexander danyluk.
Comments
comments