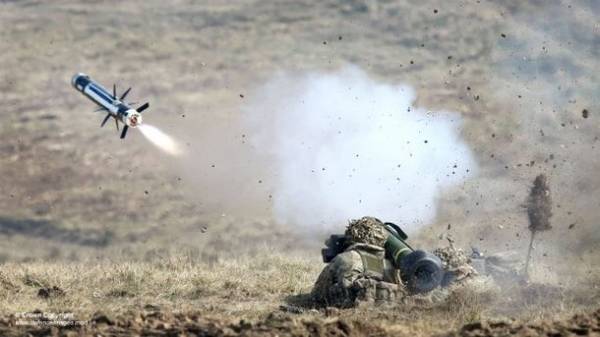 MP from the faction "Block of Petro Poroshenko" (BPP) Irina Friz sure that the U.S. side soon will finally approve the granting Ukraine lethal weapons.
"The United States is a reliable partner of Ukraine, despite the attempts of the Russian Federation and individuals to undermine our relationship. I have no doubt that a lethal weapon will soon be distributed, and Ukraine up to 2020 to complete the process of reforms in the security sector and defense", – she said, commenting on the material edition of the WSJ about the development of the US state Department and the Pentagon plan of granting Ukraine defensive weapons.
According to the Deputy, actually needs is not confined to anti-tank Javelin, this list is much wider.
"The Ministry of defense of Ukraine working group of foreign advisors to the high level under the leadership of John Abizaid. Apart from them military instructors, and they report to the Pentagon about the needs of troops in arms. Thus, the Pentagon receives objective information about what actually have the APU," said Frieze.
The Deputy noted that on the basis of this information, the Ukraine is already receiving military-technical assistance.
SEE ALSO
Putin commented on US plans to give Ukraine lethal weapons
"I have emphasized that the change of administration in Washington will not lead to the curtailment of military-technical assistance, and the US political elite from both political parties are resolute in their willingness to extend such assistance to Ukraine", – she said.
According to Friz, today the issue is the harmonization of the list of weapons that can be delivered by Washington Ukraine with regard to the current situation in the East of the state, as well as the compatibility of these weapons with what is already in the army.
As reported, the Wall Street Journal reported that the US state Department and the Pentagon has developed a plan for the delivery of defensive weapons to Ukraine to counter Pro-Russian militants in the occupied territories of Donbass.
Comments
comments