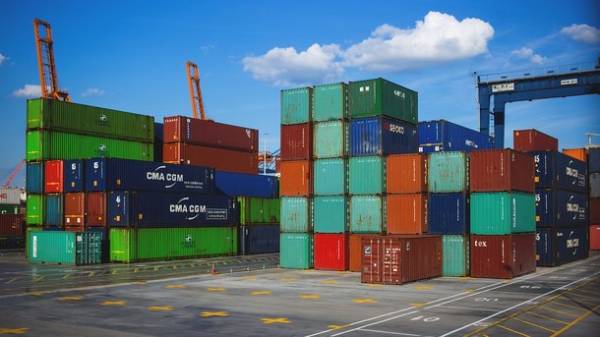 Ukraine conducts negotiations on the conclusion of free trade agreements with Israel and Turkey. This was stated by Deputy Minister of economic development and trade, trade representative of Ukraine Nataliya Mykolska in an interview with "New time".
"Continue active negotiations to conclude free trade agreements with Turkey and Israel," said Gaina.
According to her, last Friday (28 July), ended the sixth round of negotiations on concluding Agreement on free trade between Ukraine and Israel.
"This round brought us one step towards the conclusion of a free trade agreement," said trade representative of Ukraine.
SEE ALSO
What will sell Ukraine to Canada and who will benefit from the FTA
Gaina reminded that Ukraine has concluded 16 free trade agreements that span 45 countries around the world. So, in addition to the EU, have free trade with Norway, Switzerland, Georgia, Macedonia and Montenegro, and the agreement in the framework of the CIS.
In addition, the Ukrainian exporters of certain goods are permitted duty-free import them to Japan, Turkey, USA, Canada and the EU under the Generalized system of preferences.
We will remind, a free trade area (FTA) between Ukraine and Canada entered into force today, August 1. Canada opens for Ukraine 98% of their market. Without tariffs Ukrainian producers will be able to export to Canada processed agricultural products, goods food, textile, chemical, petroleum and machinery industries. Exports of wheat, barley, eggs, beef, pork will be duty-free only within the established quotas.
Ukraine undertook to abolish customs tariffs on 72% of canadian goods, particularly fish and seafood, grains, peanuts, juices, mineral water. On the part of the goods from Canada duties are canceled simultaneously, and using transitional periods in the three-and-a-half and seven years.
Comments
comments