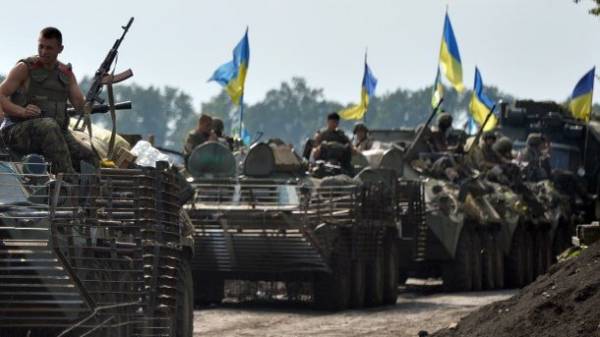 Both strong and weak States fear the conflict with Russia and becomes their enemy because of Ukraine. Told about it in interview "" the chief of the National guard Yuriy Alleron.
According to him, despite the support of Ukraine by the West, even strong States are afraid to engage in confrontation with Russia.
"Today, there are many people who want to lend us a shoulder in the struggle for real independence. However, Ukraine remains a shield, a buffer between Europe and Russia, which are afraid as a strong state and weak. The Baltic countries are on our side. They understand that immediately after the Ukraine would have an impact on them. The poles are also aware of this. I had to communicate with the military-political leadership of Turkey, which has a powerful, one of the most active and strongest armies in NATO. So they're also terribly afraid of Russia, the invasion, which tumble down, if you start some kind of confrontation," said Alleron.
He added that because of fear of Russia, the world holds a subtle and cautious policy, because nobody wants to have Russia as an enemy.
Earlier, the Minister of defence Stepan Poltorak declared that Ukraine covers Europe from the million-strong Russian army and it needed the support of the West in this. He believes that NATO countries were not ready for Russian aggression.
In turn, the Vice-President of the NATO parliamentary Assembly Rasa juknevičienė acknowledged that Ukraine is the main defender of Europe from Russia.
Comments
comments