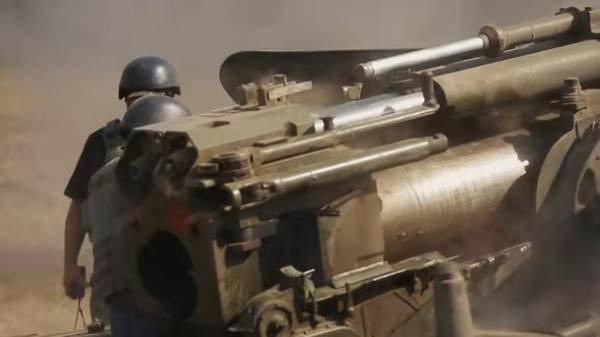 President of Ukraine Petro Poroshenko signed amendments to the state budget by 2017, which, in particular, will provide financing of a number of trends in the sector of defense and security of Ukraine. About it reported in a press-service of the President.
According to the report, need "defense" provided by the selection of 2.66 billion – a significant portion of the funds will be used for the construction of a plant for the production of ammunition, providing the Ukrainian army with different types of weapons, including tanks, "hold" etc.
According to the President, a considerable part of means will be directed on construction of a plant for the production of ammunition.
"Today we must build a modern plant that would provide ammunition at various levels of the Ukrainian Armed forces," – said Poroshenko.
The second area of funding – providing the registration service in the Ukrainian army several important types of weapons, such as tanks "Oplot". In addition, we are talking about the purchase of electronic warfare, unmanned aerial vehicles.
At the proper level will remain and funding for the production of missiles, assured Poroshenko.
"We are ready to manufacture the new Ukrainian missiles that have been tested successfully", – said the President.
The act also provides for social protection of servicemen. So, the President has instructed to send at least 1 billion on new housing program for the construction of housing for military contractors.
Poroshenko said that soon will be completed the equipment of a professional army, will be continued on a separate military profession, and on officer positions.
In turn, defense Minister Stepan Poltorak said that this law will allow to solve a strategic task of providing munitions.
"We have to be independent from the procurement of munitions and supplies from other countries. This decision is very important. Purchase of tanks "Oplot" and the production of missiles allows us to add strength to our military-industrial complex," he said.
According to him, will also assistance in strengthening of defense capacity due to modernization of air defense, which will be allocated 200 million UAH.
As reported, the Verkhovna Rada has increased the revenues of the state budget of Ukraine in 2017 approximately 39.7 billion UAH – up to 771 billion UAH, expenses – by UAH 40.7 billion, to 841,1 billion. This involves, among other things, the allocation of 2.66 billion on defense and security.
Recall, as stated earlier, Poroshenko, Ukraine's Armed forces until the end of the year are armed with modernized tanks T-72.
Comments
comments