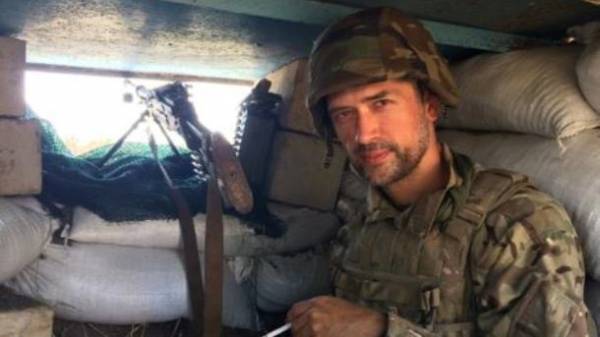 Russian actor Anatoly Pashinin, who moved from Russia to Ukraine, fighting at the Donbass for the Ukrainian army. About this he wrote in his Facebook the journalist Andrey tsapliyenko, posting a corresponding photo.
"But, "the Lieutenant Doronin" for us! The star of Russian cinema, the hero of the cult TV series "Storm gate" and a month as a soldier of the eighth battalion of the Ukrainian Volunteer Army, Anatoly Pashinin is celebrating the holiday (Day of independence of Ukraine. – Ed.) fellow on the front. Where bullets, blood, and heroism are real. And Independence day has a real unique taste," wrote the journalist.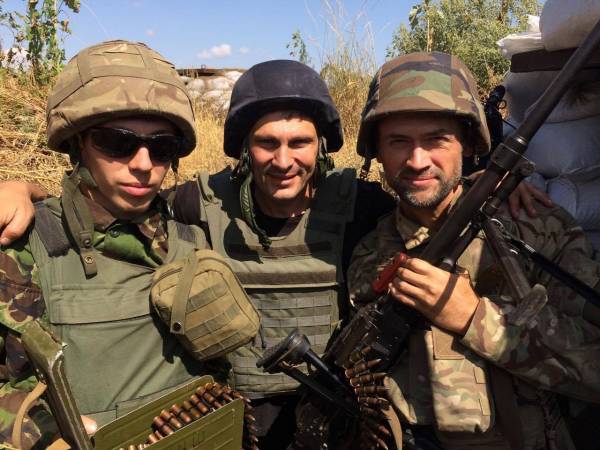 Photo: facebook.com/andriy.tsaplienko
SEE ALSO
Actor Anatoly Pashinin apologized to the Ukrainians
Pashinin for about three years illegally living in Zaporozhye. He never once acted with criticism of the Russian leadership. The actor starred in such well-known Russian films and serials, as "Admiral", "We from the Future", "Storm the gates", etc.
Comments
comments