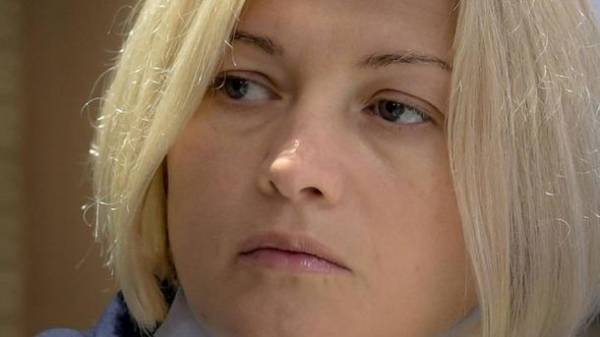 The OSCE coordinator should visit Ukrainian hostages in the occupied territories of Donbass. This was stated by first Vice-speaker of the Verkhovna Rada, Ukraine's representative to the Humanities subgroup of the Trilateral contact group Irina Gerashchenko.
"I will require the coordinator of the OSCE group to visit the Ukrainian hostages in the occupied territories, to which the years do not allow the ICRC and other international organizations. Is it wrong that during the whole time of work of the Minsk group, the OSCE representative once visited the Ukrainian hostages, and saw only a few of them, not all. To Ukrainian prisons all international organizations have access. All the facts of torture of Ukrainian militants must be condemned both Ukrainian and international courts", – wrote Gerashchenko on the page in social Facebook.
As reported, today , under public pressure, militants freed of disabled children with hearing Lyudmila Surzhenko. As it became known after his release, the militants tortured detained the woman.
SEE ALSO
Gerashchenko told what require fighters in exchange for Ukrainian hostages
We will remind, following the raunt negotiate the release of hostages in the framework of the Minsk process will be held July 31 in the mode of live video.
Comments
comments