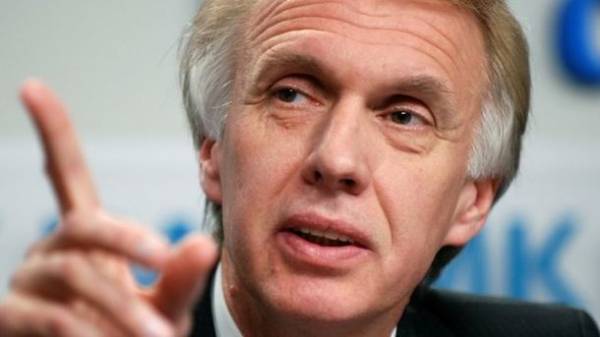 The reaction of Hungary adopted in Ukraine, the law "On education" are unfounded, as it is spelled out properly and meets international standards. This was stated in the comment to the edition "GORDON" the former Minister of foreign Affairs of Ukraine Volodymyr Ogryzko.
"The question of language is always very sensitive. The nervous reaction of our neighbors to the Verkhovna Rada adopted the law does not cause surprise, but it is unfounded. The fact that we for many years did kind of like the question of language is at all possible not to pay attention. And finally for the first time in an attempt to resolve what is happening in education. In my opinion, the law is all spelled out more than just correctly and in accordance with the norms of international documents, a signatory which is Ukraine", – said Ogryzko.
SEE ALSO
Rada voted for the education reform
He explained that Ukraine is still, in effect, at its own expense trained specialists for Hungary and Romania, which are now unhappy with the new educational reform.
"Hungary and Romania are unhappy with the law "On education", because until now we are actually at his own expense to cook for them experts. Reaching a certain age, they are free to go to these countries. Moreover, these people usually hold two passports. It's absurd, which it was necessary to put an end to. The adopted law actually is and does. All citizens of Ukraine have a sufficient level of proficiency in the official language. And the creation of some national ghettos for certain categories of our citizens is not conducive to their integration into Ukrainian society. The discontent of our neighbors are absolutely groundless. But about any violation of the rights of national minorities and of the question ", – the diplomat said.
As was reported yesterday, the Hungarian government expressed strong protest against the new law "On education". "Ukraine has hit Hungary in the back, making amendments to the law on education, which strongly violates the rights of the Hungarian minority," said the Minister of foreign Affairs and trade Peter Szijarto.
Comments
comments