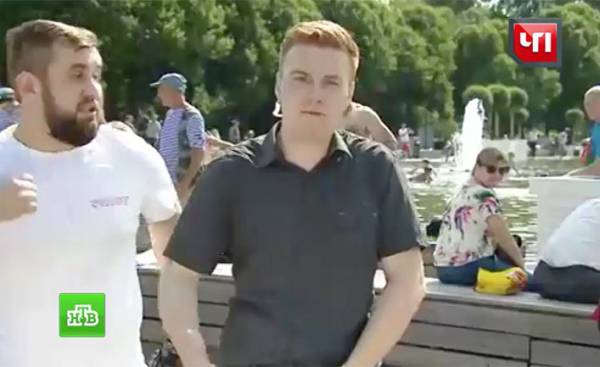 Jerk in the Donetsk shirt of a band "Stronghold" live cut in the jaw to the correspondent of NTV in Moscow. The incident occurred during the filming of the story about the day of airborne, Denis Kazansky wrote in his blog. With a cry of "My country… (unprintable language) seize the Ukraine", oplotovets broke a fascinating story…
Russian TV did a lot for similar cattle in the Donbass took power in their hands and felt complete impunity. Well, now reap the rewards.
The video can be reviewed endlessly. Who would have thought that the dream of millions of Ukrainians implements bull gang Zakharchenko.
By the way, the founder of "Oplot" Evgeny Zhilin had stopped about a year ago near Moscow in the cafe "Breeze". Also was a worthy citizen.
Comments
comments