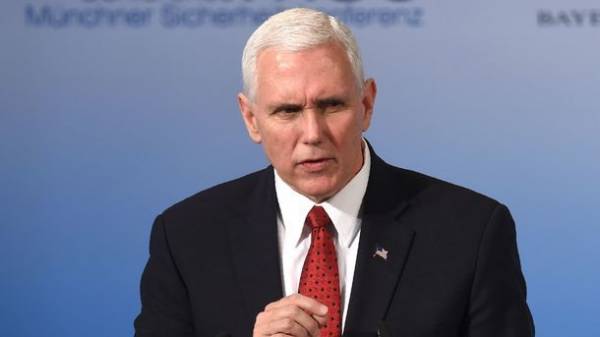 Vice-President Mike Pence, during his visit to Estonia, has called destabilizing actions of Russia, its support for criminal regimes, its action in Ukraine is unacceptable, reports UNN citing "Voice of America".
"The President has made clear that Russia's destabilizing actions, its support of criminal regimes, of its actions in Ukraine, that is not acceptable. The President has made it clear that he will sign the bill on sanctions, which passed the Congress that it will oppose. At the same time, clearly showing our intent, we expect Russia's behavior will change. The President and I very much hope that the behavior of the Russian government will change, both in relation to Ukraine and to support the criminal regimes of Iran and North Korea," said Pence, answering journalists ' questions about the implications of the recently adopted in the Congress of the law on sanctions against Russia and the U.S. position with regard to the protection of their Eastern European partners against Russian aggression.
As reported, the Vice-President of the United States Michael Pence arrived in Tallinn , where he met Minister of foreign Affairs of Estonia Sven Mixer and U.S. Ambassador James Melville.
Comments
comments