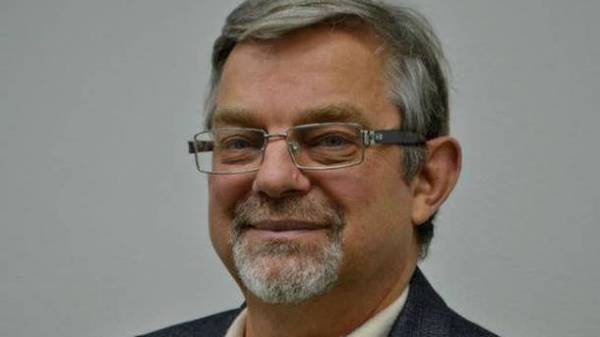 Ukraine will never be able to fully resolve the issue with the Donbass, while the Crimea is under Russian control. Wrote about this on his page in Facebook the political scientist, Director of the sociological service "Ukrainian barometer" Victor Nebozhenko, commenting on the draft law on the reintegration of Donbass.
According to him, Putin's visit to Crimea once again confirms that it is impossible to take a military-political task of the liberation of Donbass from the de-occupation and demilitarization of the Crimea.
"We discuss the law must be named briefly and honestly: "On the liberation of the occupied territories of Crimea and Donbas". Crimea should stand first, for he was subjected to fake legitimacy and forced the jurisdiction of Russia. And the real liberation of the occupied areas must be in reverse order. You have to start with the release (rehabilitation, pacification and demilitarization) of Donbass. And, with the help of USA and Germany, restore the state border of Ukraine in the area. And then, be sure to start with international assistance, the process of liberation of the Crimea. Because we will never be able to completely "normalize" the Donbass, while the Crimea is under Russian control. That's the conclusion we must draw from a failure of Putin's plan to create a puppet state "Novorossiya" in Ukraine", – wrote Nebozhenko.
As said first Vice-speaker of the Parliament Irina Gerashchenko, soon, the expert group will finalize the draft law "On peculiarities of state policy on restoration of state sovereignty of Ukraine on the temporarily occupied territory of Donetsk and Lugansk regions of Ukraine" and the document will be submitted to the meeting of the NSDC.
Comments
comments