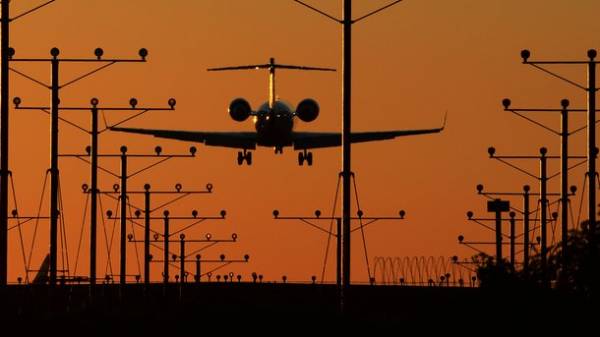 The business airport Orlando Executive Airport Orlando, Florida, the aircraft collided with an alligator. The pilot of a small plane Navajo had just landed and went on the strip when periportally his way alligator suddenly jumped up and hit the plane.
As a result of hitting the reptile was killed, the aircraft received damage to the wing. According to local newspaper the Orlando Sentinel, the weight of the alligator exceeded 200 kg, and its length was approximately 3.3 meters.
This is not the first case when the alligators crawl on the runway, but the airport staff they saw such a big lizard.
Earlier it was reported that in Australia, the pilot trainee was able to land the plane without front landing gear.
Comments
comments