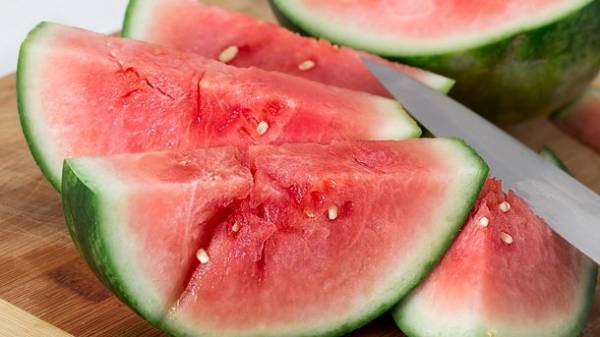 Consumption of fruits and berries in Ukraine is traditionally reaches the highest rate in July. Although the weather this season contributed to the good harvest, as at the end of the month some products are significantly cheaper than the same date last year. "Info SHUVAR" determined which types of fruit and berries this summer, pleased with the Ukrainians not only taste, but also price.
The rating was headed by the watermelon, which, moreover, is today the cheapest position on the domestic fruit market. Recall the surprise of the producers themselves, from the beginning of the season, prices have started to decline almost daily and as of late July, manufacturers agree to ship watermelon 0,6 – 0,8 UAH/kg.
"It should be noted that the fall in the price of watermelon has not stopped even after the start of exports to Poland. Thus, this berry today in Ukraine is almost two times cheaper than the same date last year", – analysts say.
In second place was the melon. Compared to last year, prices have fallen by almost 1.5 times and still remain among the lowest in the last few years.
Third place in the ranking of the highest price reduction took the currants. Farmers offer it for 15 – 18 UAH/kg, which is almost a third cheaper than in 2017.
SEE ALSO
Record prices for cabbage in Ukraine began to fall
The surprise was the decline in prices for apricot, because even in the spring, Ukrainian farmers were convinced that due to the spring frosts, the crop will be significantly lower than a year ago. Today, the apricot farms in the Ukraine is 10 – 15 UAH/kg.
"For the same price you can get apricot and some wholesale markets, where a large number of offers of smuggled goods from Moldova. For comparison, a year ago, the average price in Ukraine was at least 15% higher," estimated by experts.
The fifth position belongs to peaches, who, despite very pessimistic forecasts, too, today are 10% cheaper than a year ago.
Recall that cthe cost of vegetables "borsch set" in Ukraine, for the week decreased by almost 20%. But despite the price reduction, the price of "borscheva set" remains one of the highest in the last few years.
Comments
comments