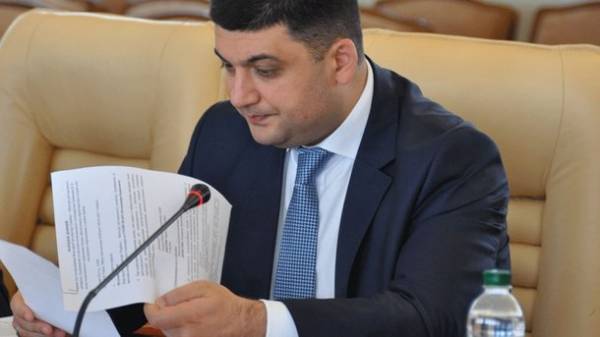 Prime Minister of Ukraine Volodymyr Groysman believes that the resigned as head of the state property Fund (SPF) of Ukraine Igor Bilous has not coped with the tasks set for it.
"I welcome his decision. I think his decision is the appreciation of his work. Perhaps not everything depended on him, but, in my opinion, he needed to be more stringent, principled and clear. Unfortunately, I think he failed to realize themselves in this position. A number of processes that had to do Fund had failed," – said Groisman.
The Prime Minister stressed that it is not about personal, but solely on professional assessment.
"Humanly speaking, I am very good to him, but it's not a matter of human relations – there is the question of the effectiveness of the Manager who is responsible for the whole complex of state property of the country", – said the Prime Minister.
Yesterday, April 10, Igor Bilous confirmed that he had decided to resign. He worked in public service for three years.
In addition, the head of the National Bank of Ukraine (NBU) Valeria Gontareva resigned. According to her, as head of the NBU it will go to the 10 may this year.
Comments
comments