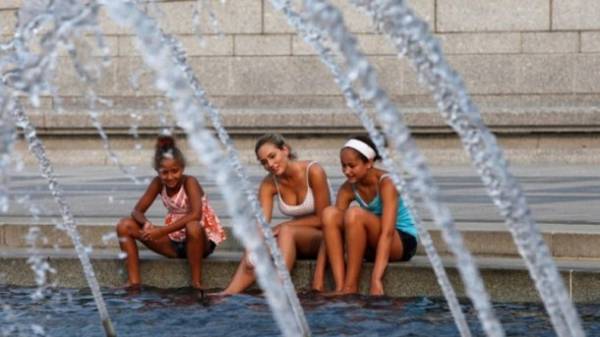 Sunday, July 30, humid air to concentrate on the Left Bank of Ukraine, and the rest of the country humidity will decrease, the expected increase in atmospheric pressure and the prevalence of moderately warm weather. It is reported Ukrgidromettsentr.
On the Left Bank the country is expected to be small rains, in the Eastern regions at night and in Dnipropetrovsk, Poltava, Sumy regions – moderate rain, storms in places. The rest of the no precipitation. Wind West, North-West of 7-12 m/s, except for the Western part, wind gusts of 15-20 m/s.
SEE ALSO
Ukrainians waiting for a sudden change in the weather: weather forecasts for a week
The temperature at night 13-18 degrees, in the West 10-15 degrees; day and 22-27 degrees, in the southern regions and Zakarpattia 25-30 degrees Celsius.
In Kiev, July 30 rain; the night temperature of 15-17 degrees during the day 25-27 degrees.
SEE ALSO
Weather forecast for August: the heat and the rains
Recall that in the last days in Ukraine were struck by bad weather: showers and thunderstorms flooded streets and high wind brought down trees and left without electricity for thousands of residents.
Comments
comments