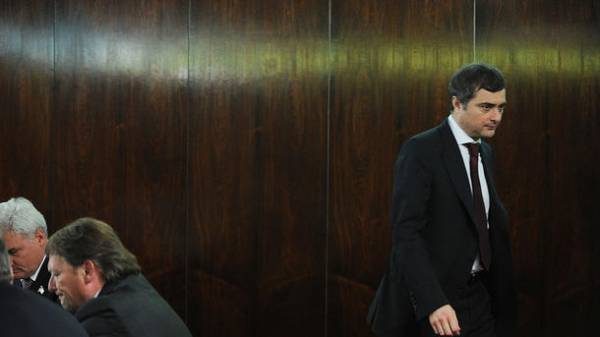 The Kremlin said that the Russian presidential aide Vyacheslav Surkov supported the illegal annexation of Crimea by Russia. The journalists said the press Secretary of the Russian President, Dmitry Peskov, answering the question.
"Of course, I do not know that someone is opposed," said Sands.
Asked to comment on statements by the former deputies of the state Duma of the Russian Federation Denis Boronenkov and Maria Maksakova that they were forced to vote for the annexation of Crimea, he said, "I can't agree with such statements. Was a witness of practically all the processes and it was not like telling these former MPs".
Earlier, the former Deputy of the state Duma Denis Voronenkov, who in the fall had left Russia, and in December received Ukrainian citizenship, said assistant to the President of the Russian Federation Vladislav Surkov was against the illegal annexation of Crimea.
"The decision about the annexation took one person. All the normal people were against it. Including his inner circle," said Boronenkov.
Recall that in March 2014 after the introduction of troops in the Crimea and the so-called "referendum" Russia in violation of all norms of international law and its commitments under the Budapest Memorandum, illegally annexed the Peninsula.
Comments
comments