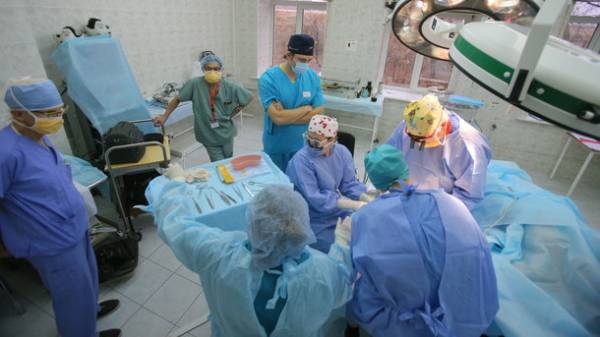 The Verkhovna Rada has recommended the Cabinet of Ministers of Ukraine to establish health care workers a premium for the prestige of labor. Limit the amount of the allowance will be at the level of 20%. The relevant draft resolution developed by the relevant Committee of Parliament.
Council also proposes to increase the salaries of professionals and specialists in healthcare at two category of the Unified tariff scale.
In addition, the Parliament recommended to immediately submit for consideration deputies a candidate for the office of the Minister of health.
As reported, on September 22, the relevant Committee has registered in Parliament a draft resolution on priority measures to ensure social protection of workers.
Earlier, the Union of health workers held a protest demanding payment of wage arrears, increase the amount of medical subsidy of not less than UAH 3.9 bn, to set the workers of state and municipal medical institutions a premium for the prestige of the work, to ensure the full cost of remuneration of employees of National Academy of medical Sciences (NAMS) of Ukraine, and also to appoint the Minister of health with the aim of increasing responsibility for activity at this position.
According to the MoH, as of 13 September 2017, the arrears of wages to the workers amounted to 81.7 million.
Vice-Prime Minister Pavlo Rozenko during a meeting with the Union representatives assured that the debt will be repaid before the end of the year.
Comments
comments